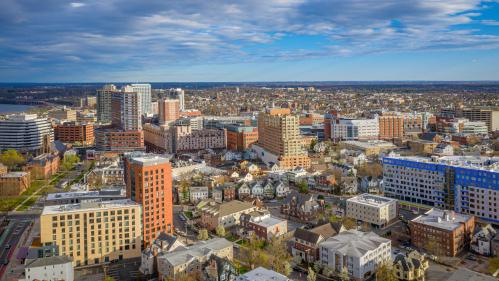 Schools & Colleges
At Rutgers–New Brunswick, 19 schools and colleges serve students seeking an undergraduate education, professional studies, graduate degrees, graduate medical education, and postdoctoral education.
Explore the diverse schools and colleges that make up Rutgers–New Brunswick and discover limitless possibilities for your future.
Academically aligned with Rutgers–New Brunswick and collaborating with units across the university, Rutgers Biomedical and Health Sciences is composed of eight schools and their attendant practices, clinics, centers, and institutes. The schools offer programs at locations throughout the state, including New Brunswick, Newark, Piscataway, Stratford, Scotch Plains, and Blackwood.