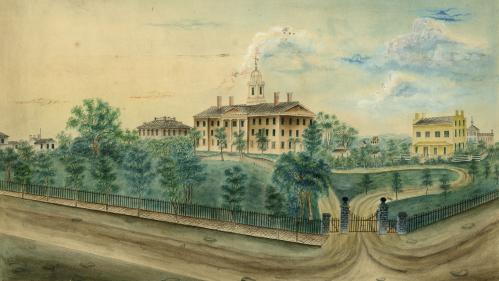 Rutgers' Roots
The history of Rutgers—America's eighth oldest institution of higher learning—is the history of the nation. Forged by more than 250 years of innovation, Rutgers has upheld a tradition of rising to the challenges of each new generation and charting a course for the future.
A Quarter-Millennium and Counting
The legacy of leadership continues: Rutgers University was founded during the American Revolution and recently celebrated 250 years of service to New Jersey, and the world. These are but a few of the key turning points from Rutgers University's storied past.
The very first class is held for a handful of students at a converted tavern in New Brunswick.
First intercollegiate football game is played: Rutgers beats Princeton, 6-4!
The New Jersey College for Women is founded, thanks in large part to the relentless drive of Mabel Smith Douglass, its first dean.
One of the leading research universities in North America, Rutgers joins the prestigious Association of American Universities.
Rutgers University: A Timeline
Colonial America to Post-American Revolution (1766-1825)
1766 Rutgers was chartered as Queen's College, a decade before the American Revolution, as a private institution with Dutch theological roots.
The college's colonial founders, teachers, and students fought Revolutionary War battles and endangered their lives by speaking out against British tyranny.
1825 Queen's College became Rutgers College, in honor of Henry Rutgers, a Revolutionary War colonel and Rutgers benefactor.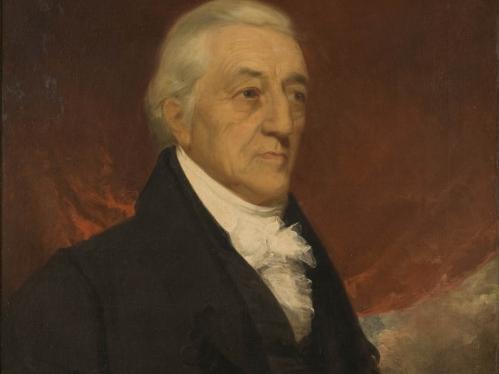 Industrial Revolution (1826-1909)
1840 Rutgers' ties with the Dutch Reformed Church waned, while ties with the State of New Jersey strengthened.
1864 As the Industrial Revolution of the 1800s transformed the nation, Rutgers responded with the new Rutgers Scientific School winning designation as New Jersey's land-grant college.
New courses were added in the practical arts and sciences, agricultural sciences, constitutional and international law, and engineering to prepare a new kind of workforce for the nation's expanding businesses, factories, and farms.
Geology Hall was built to house a science museum and laboratories for the physical sciences. Social and sports activities became more important, reflecting a more modern age.
1869 Rutgers and its neighbor Princeton play the first game of intercollegiate football on a plot of ground where the present-day College Avenue gymnasium stands. Rutgers wins 6–4.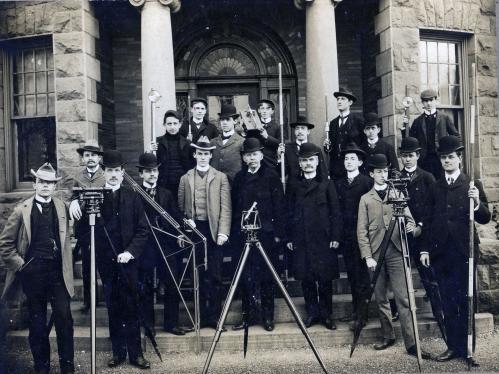 Two World Wars and Beyond (1910-1952)
Through the two world wars of the 20th century, Rutgers University–New Brunswick came to the nation's aid, developing curricula and training protocols to ready military forces.
1918 In the last year of World War I, the New Jersey College for Women was founded—which would become Douglass Residential College—evidence of the growing power of the American woman.
1946 Many Rutgers students contributed to both war efforts, and after World War II, Rutgers experienced explosive growth as students on the G.I. Bill flocked to what was now The State University of New Jersey.
New schools opened and graduate education began to flourish to meet the demand for broader forms of higher education. By midcentury, a comprehensive research university was emerging.
1952 Microbiology professor and alumnus Selman Waksman wins the Nobel Prize in physiology/medicine for discovering streptomycin, the first effective cure for tuberculosis.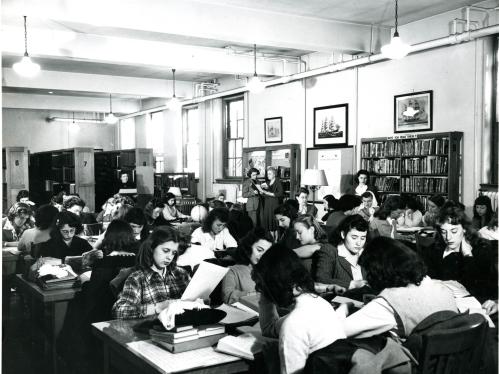 A Time of Turbulence (1953-1989)
The tumultuous 1960s and 1970s brought a heightened awareness of societal needs long unmet.
1969 Livingston College was founded as a cutting-edge institution, offering admission to a wider pool of students and focusing on rising disciplines such as community development and computer science.
Extensive construction on both sides of the Raritan River enabled more students to live and learn on campus.
1972 Rutgers College went coeducational and admits women for the first time.
1989 Rutgers was invited to join the Association of American Universities, acknowledgment of Rutgers University–New Brunswick's ascent to the ranks of the nation's leading research universities.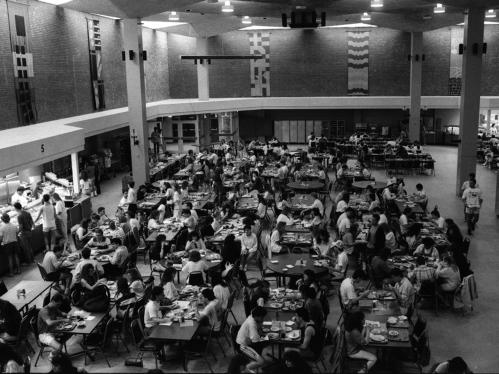 A New Millennium (1990-Present)
1990 From multimillion-dollar federal grants establishing major research institutes to the planting of New Jersey's first genetically altered crops, Rutgers–New Brunswick advances its role as a major research university
2000 As the 21st century dawned, Rutgers embraced the Information Age, undertaking a $100 million networking project that has made possible today's digitally driven living, learning, research, and outreach.
2004 Through the Transforming Undergraduate Education initiative, Rutgers reinvigorated the undergraduate experience with a single liberal arts school, the School of Arts and Sciences, as well as other innovations, including the Douglass Residential College.
2013 Rutgers entered a new era with the integration of most of the units of the former University of Medicine and Dentistry of New Jersey. As part of that integration, a new university division, Rutgers Biomedical and Health Sciences, was created. This medical and health care powerhouse is closely aligned with Rutgers University–New Brunswick.
2013 Rutgers joins the Big Ten Conference and Academic Alliance.
2015 On Charter Day, November 10, Rutgers officially kicks off a yearlong celebration of the 250th anniversary of the university's founding in 1766.
2016 Marking Rutgers' 250th anniversary, President Barack Obama, delivers the university commencement address and receives an honorary doctor of laws degree before more than 50,000 guests, graduates, and faculty and staff. Saying of Rutgers, "America converges here," President Obama describes Rutgers "as one of the finest research institutions in America."
2017 Rutgers renames landmarks to honor African Americans in Rutgers history.
2018 Rutgers and RWJBarnabas Health launch a health care partnership.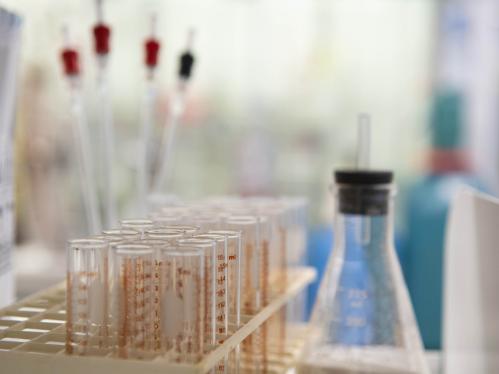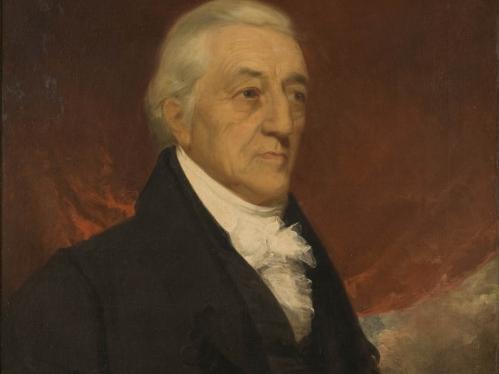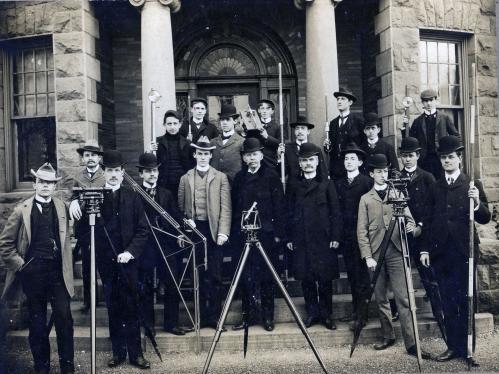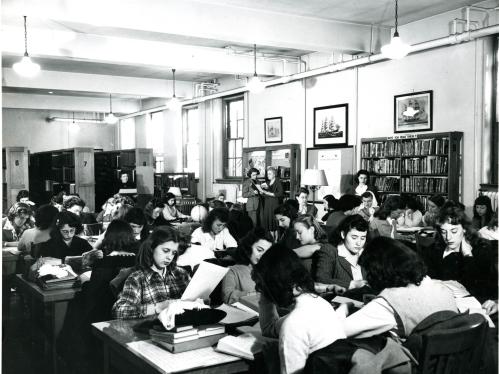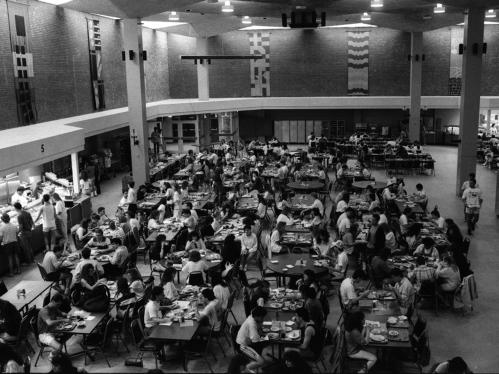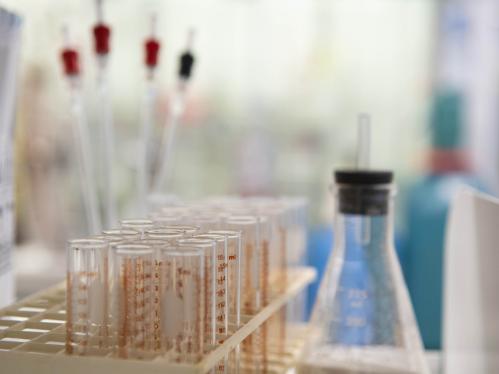 Historic Buildings: A Visual Tour
Old Queens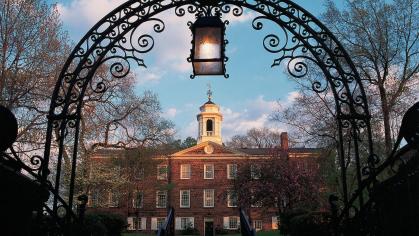 Originally known as the Queens College building, designed in 1808-09, it is considered one of the finest examples of Federal architecture in the United States.
William the Silent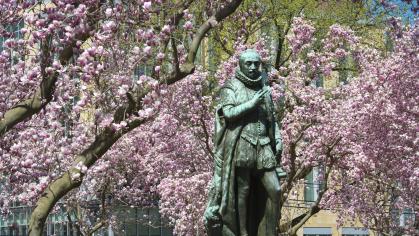 The 2,000-pound bronze statue of the Count of Nassau, Prince of Orange and national hero of the Netherlands was unveiled in 1928 and since nicknamed "Willie the Silent" and "Still Bill."
Class of 1882 Gates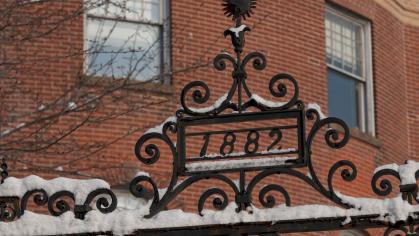 This austere structure is located at the corner of Somerset Street and College Avenue and was presented during the class' 25-year reunion.
Bishop House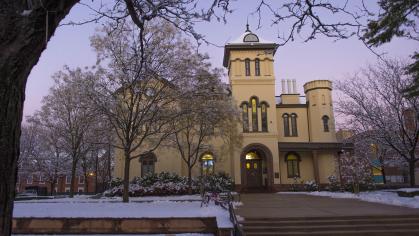 Bishop House is a 42-room mansion in the Italianate style of architecture, erected in 1852 and acquired by Rutgers University in 1925.
Sage Library (New Brunswick Theological Seminary)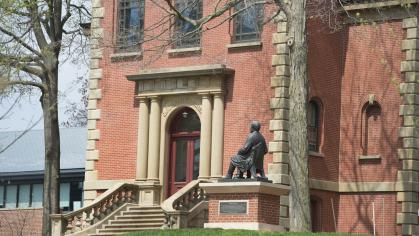 Designed in the Romanesque, basilica style popular in Central Europe in the mid-nineteenth century, the library was constructed in 1873.
542 George Street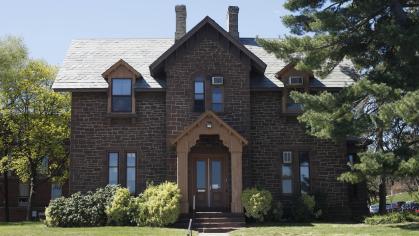 A Victorian brownstone built in the 1860's, this lovely house had many occupants over the years.
Jane Voorhees Zimmerli Museum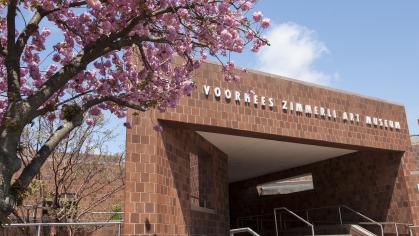 Located on the Voorhees Mall, this art museum houses more than 60,000 works spanning ancient to contemporary art and all major artistic areas.
"The Birthplace of College Football"
Rutgers Today recounts the historic Rutgers vs. Princeton contest in New Brunswick, 1869, the first-ever collegiate football game.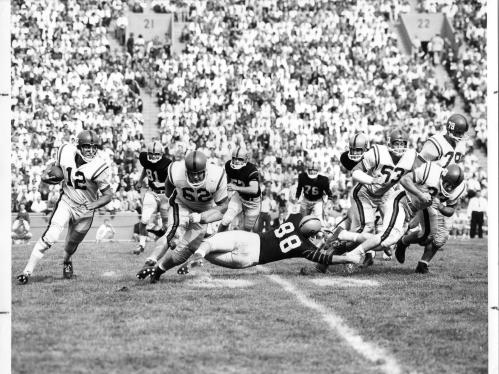 Scarlet and Black
The Scarlet and Black Project explores the experiences of two disenfranchised populations—African Americans and Native Americans—at Rutgers University. 
Its initial work begins with Scarlet and Black, Volume 1: Slavery and Dispossession in Rutgers History, which traces the university's early history, uncovering how the university benefited from the slave economy and how Rutgers came to own the land it inhabits.
The work continues with Scarlet and Black Volume II: Constructing Race and Gender at Rutgers, 1865-1945, which provides new context for the lives of Rutgers' first African American students, the "forerunner generation" to the Civil Rights activists of the 1950s, '60s, and '70s. 
The upcoming third volume will focus on student activism and the contemporary history of ​students of color from World War II to the present.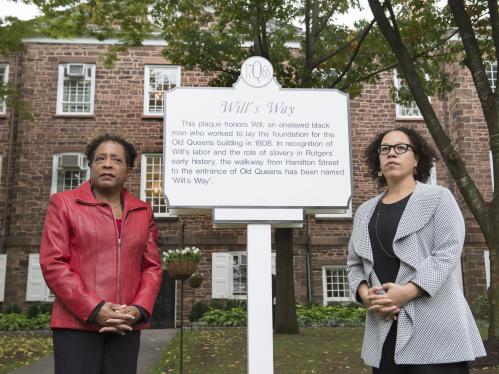 Paul Robeson: Renaissance Man
Accomplished as a scholar, athlete, actor, singer, and global activist, Paul Robeson is one of Rutgers University's most distinguished alumni and the quintessential 20th century Renaissance man. 
In 2019, Rutgers marked the centennial anniversary of Paul Robeson's graduation from Rutgers College in 1919. In recognition, the community honored his many achievements in a yearlong celebration featuring lectures, performances, art exhibitions, and more. The dedication of the Paul Robeson Plaza on the College Avenue Campus in spring 2019 was a tribute to his legacy.