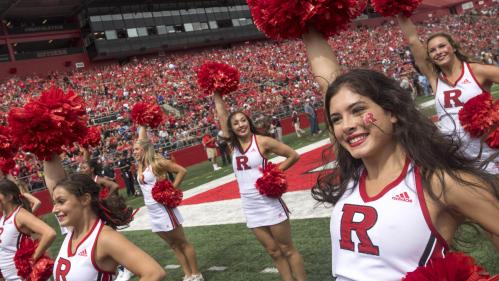 The Big Ten Experience
Rutgers University–New Brunswick is a proud member of the Big Ten and the NCAA Division I.
It's More Than Sports
Membership in the Big Ten Conference unlocks exclusive opportunities for both students and faculty. The Big Ten Academic Alliance (BTAA) is the athletic league's academic counterpart, made up of 14 top-tier research universities that together conduct $10.5 billion in funded research annually. Rutgers is proud to be a member of this prestigious group.