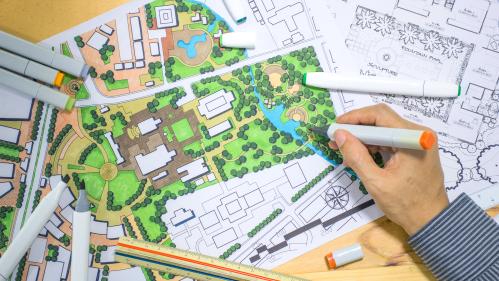 Edward J. Bloustein School of Planning and Public Policy
Planning for a Better World
In our increasingly urbanized and interconnected world, the convergence of disciplines—planning, policy, public health, and more recently, health administration and informatics—create an opportunity to understand the important role of planning, policy making, analytics, and community design in livability and health and well-being. Students come to the Edward J. Bloustein School of Planning and Public Policy at Rutgers–New Brunswick to be part of the solution to create a better tomorrow.
Overall U.S. public health undergraduate program
Employed or pursuing higher education after graduation
Graduate U.S. urban planning program
Average salary for Bloustein undergrads
Be the Solution
The mission of the Bloustein School is to create just, socially inclusive, environmentally sustainable, and healthy local, national, and global communities. Our tight-knit and diverse community of faculty, staff, and students conduct research on critical issues facing the world, country, state, and local municipalities. We foster a highly collaborative academic, scholarly, and professional environment and prepare students to be the planning, policy, and health leaders of tomorrow in the public, nonprofit, and for-profit sectors; in teaching and research professions; and in service at all levels of government.
Student Perspective
"I've always been interested in health care and helping those in need. Though I never wanted to be a doctor like my parents, I wanted to work in the field and influence top-quality and effective patient care. Health care administrators have a huge responsibility for the accessibility, availability, and quality of health care in all communities; and you firsthand get to control the processes more efficiently while eliminating unnecessary waste."
Mahum Mujeeb, Health Administration/Human Resource Management 
Spotlight: Research Centers and Initiatives
The Bloustein School hosts several nationally recognized research centers and interdisciplinary programs that carry out economic, social, environmental, and health research, outreach, service, community engagement, and training, and actively collaborate with colleagues across Rutgers.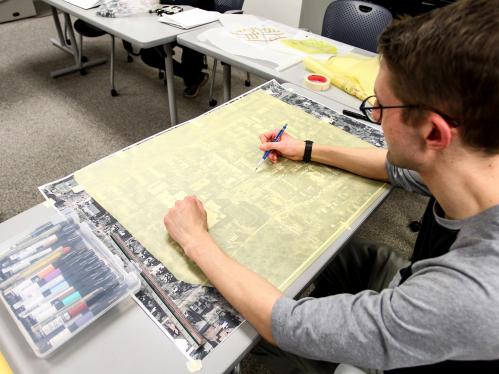 Discover the Bloustein School
The Bloustein School prepares students to be the planning, policy, and health leaders of tomorrow by encouraging open discussion, applying quantitative methods for analysis, studying historical trends, and thoroughly considering economic and demographic trends and political institutions and processes.