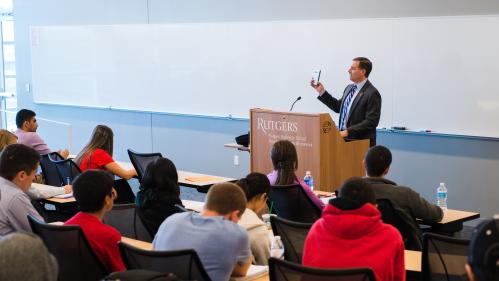 Rutgers Business School–Newark and New Brunswick
High Return on Investment
With top-ranked, competitive programs serving undergraduates and those pursuing an MBA or other business-focused master's degree, Rutgers Business School–Newark and New Brunswick offers a high-value education designed to prepare students to face the big challenges and seize the opportunities presented in today's professional landscape.
Best Full-Time MBA program in tristate area (NY/NJ/CT)
Northeast business schools with the best five-year ROI
Top
Best online graduate business programs
Executive MBA program, globally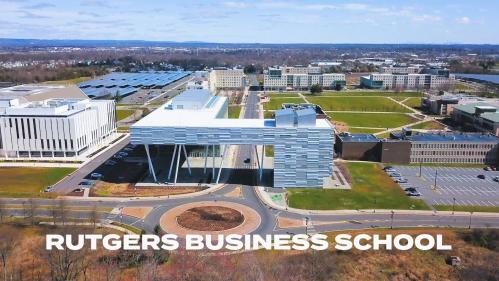 Explore Rutgers Business School
Make an Executive Decision
Students choose Rutgers Business School, with locations in Newark and New Brunswick, because of its proximity to the global business hub of New York City. Coming here means you'll be immersed in a supportive and highly collaborative learning environment that combines small class sizes with a highly relevant curriculum delivered through innovative teaching methods.
Stories of Resilience, Resourcefulness, and Responsibility
These traits reflect the essence of the Rutgers Business School brand and are qualities that our students have become known for among recruiters and employers.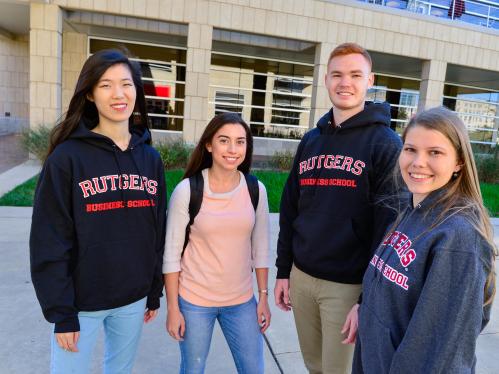 Program Spotlight: Learning Block Chain
The student-run Block Chain Hub aims to provide students with an understanding of block chain and its potential to revolutionize the business world.
So Much More Than a Degree
Rutgers Business School is not a place to get a degree and never look back. The school's culture of lifelong learning creates connections that start in the classroom, extend into the working world, and come back full circle. When you become a student at the business school, you gain a partner to join you in your journey of professional and personal growth. Business school alumni are eligible for a 50 percent tuition reduction on select executive education programs.
Discover Rutgers Business School
The strength of Rutgers Business School is our students' drive and ambition. Explore ways Rutgers provides business students with opportunities to learn, engage, and succeed.