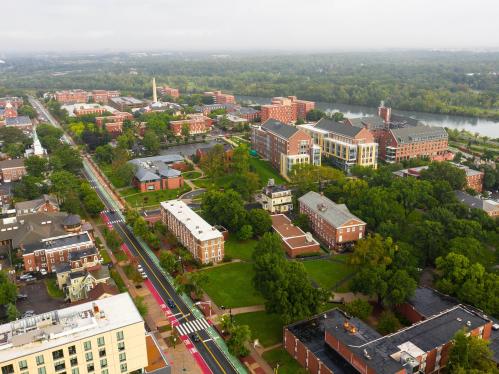 Discover Rutgers
Rutgers University–New Brunswick is a member of the country's most prestigious group of research universities and a preeminent university worldwide.
Sometimes, Bigger Really Is Better
A diverse student body of more than 50,000 with hundreds of majors, 800+ organizations, and virtually limitless resources empower new ideas and drive endless opportunities.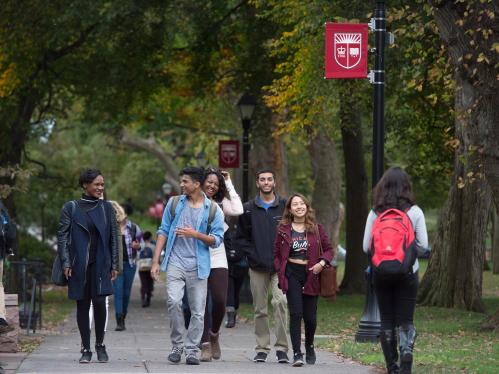 Cook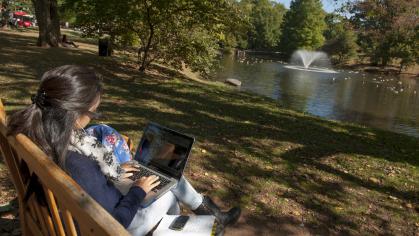 The G.H. Cook residential campus offers a timeless tranquility with its wide-open green spaces, pastoral pond, and even a working organic farm!
Douglass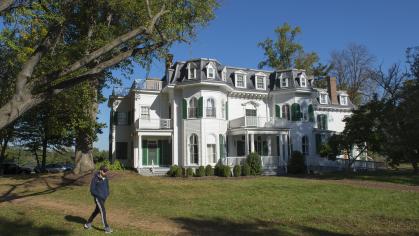 Take a trip to the past via the colonial architecture and sprawling lawns all around, in addition to Douglass Residential College. This campus is also home to the Global Village living-learning communities.
Livingston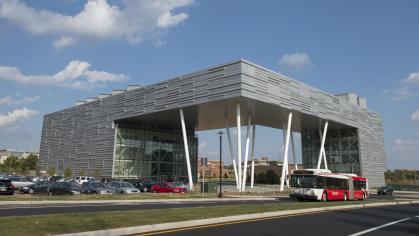 Anchored by the striking Rutgers Business School building, Livingston's amenities include a first-run movie theater, the Louis Brown Athletic Center (the "RAC"), plus a 32-acre solar array providing 60% of campus power. 
A Part of History
A land-grant college and one of the oldest universities in America, Rutgers–New Brunswick offers students a centuries-old tradition of academic excellence and innovation.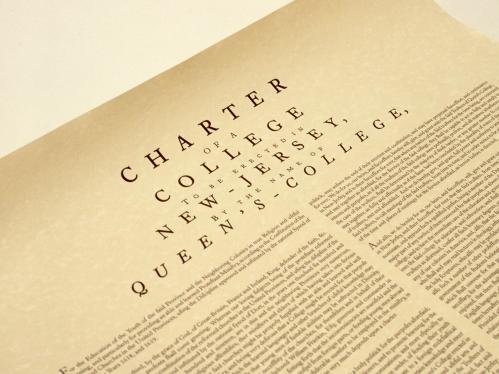 One Eye on the Future
One Eye on the Future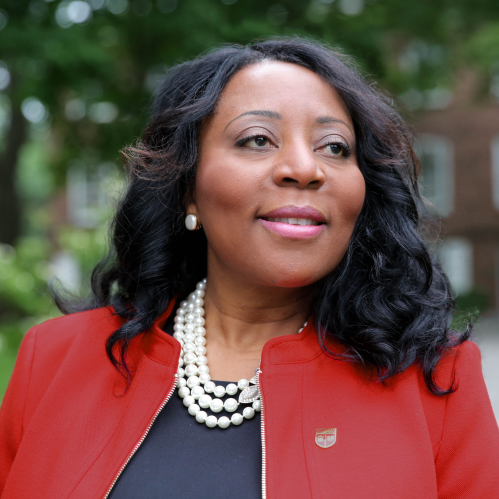 Our Mission
Rutgers University–New Brunswick is dedicated to teaching, research, and service, and is responsible for carrying out the chancellor-provost's bold vision for excellence and equity.
Looking Beyond
Rutgers–New Brunswick is poised to deliver on its promise to serve the public; to be an inclusive and intellectually stimulating place where all can flourish; and to transform lives in New Jersey and around the world.
Focus on Excellence
In clinics and centers, in labs and libraries, in the field and across the globe, Rutgers faculty and students generate knowledge, build pathways to success, advance economic progress, improve lives, and enrich humanity.