Engineer Your Future
Prepare yourself for a successful and rewarding career in today's expansive and diverse engineering profession with the School of Engineering at Rutgers University–New Brunswick. Learn within a connected community of students and nationally recognized faculty, gain the real-world experience employers seek through a key internship or co-op, and find a career path that aligns your ambition and your talent.
Undergrad engineering, NJ/NY public universities
Explore 10 lets students survey all majors before declaring
Average reported salary for 2019 grads
Alumni are current CEOs, COOs, or presidents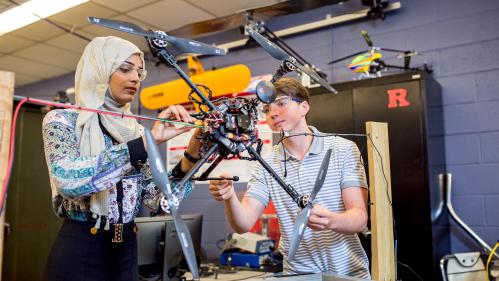 At the School of Engineering, we are collaborating, innovating, and igniting imaginations to change the world
Why Choose the School of Engineering?
If you want to be part of a diverse, dynamic community that shares a passion for visionary thinking and creative problem-solving, if you want instruction from prominent faculty in a state-of-the-art learning environment, and if you want to apply your knowledge to make the world a better place, then the School of Engineering is for you.
Student Success
"As an undergrad, I didn't expect to take on mechanical engineering research that would ultimately lead to a first authorship on an article in a peer-reviewed journal."

BS/MS Dual Degree Recipient
Arielle Gamboa ENG'19, GSNB'20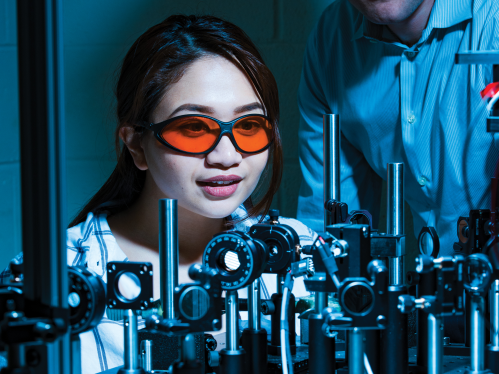 Spotlight: Research Labs and Groups
Aerospace, robotics engineering, nanomedicine, fluid mechanics—these are just a few of the specialties at more than 20 labs and research groups at the School of Engineering. Learn with the esteemed faculty who run the labs and use state-of-the-art equipment as you pursue your research interests and explore the curriculum at the School of Engineering.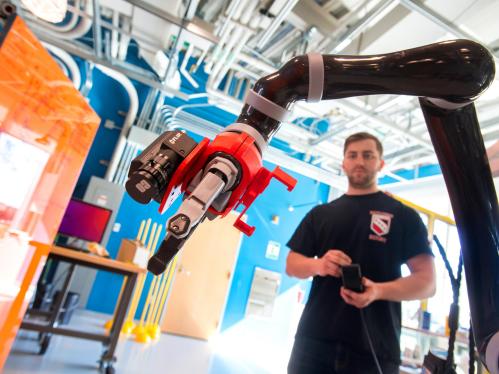 Discover the School of Engineering
School of Engineering students have big ideas and pursue projects and solutions that make the world a better place to live–and they have a great time doing it.