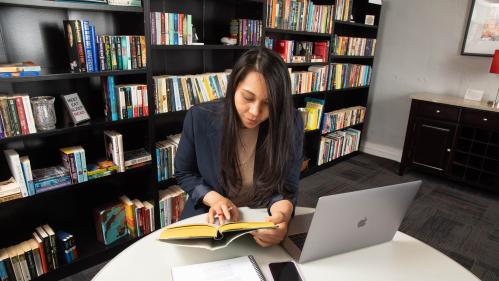 Continuing Education
Rutgers is your lifelong learning partner.
The Education Journey Goes On
Learning can begin at any age, and never has to end. Continuing education is part of Rutgers' mission of improving the lives of New Jersey residents and reinvigorating the state's economy. Whether you're a professional seeking to add new skills or a student hoping to pick up a few credits, you'll find a wide selection of courses at Rutgers' locations and online. Flexible schedules fit your lifestyle and offer the ability to explore new possibilities without a major commitment.
Continuing Education Study Options
Rutgers' continuing education lets you choose between non-credit, certificate, and degree programs to suit your particular needs and availability. Which one is right for you?
Learning at Every Stage of Life
Rutgers' continuing education is an open door to all who seek to grow through education, at every age and at every stage of their lives.
Find Support for Flexible Learning
Rutgers students, students from other institutions, high school students, and working professionals can take advantage of summer and winter session courses, nondegree study, and online learning opportunities.
Offerings by School
Many Rutgers University schools and centers offer courses and certificate programs as well as degree-track programs that can help expand your knowledge, deepen your understanding, and further your career.