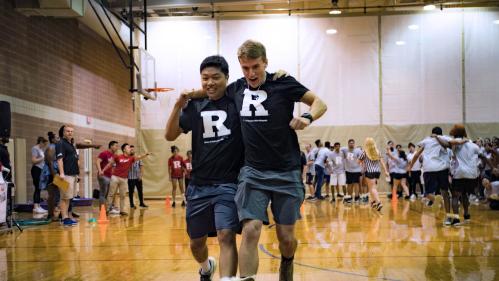 Student Activities
Because there's more to college than studying.
Get Involved
Explore the many ways to thrive at Rutgers–New Brunswick. There are clubs to join (or even run), communities to serve, performances to enjoy, and lots more. From bass fishing and belly dancing to bioengineering and business analytics, there are more than 750 student-run clubs to choose from, full of new friends and memories to be made.
There's a Club for Everyone
You won't believe the assortment of clubs waiting for you at Rutgers, from academics to anime, with many philanthropic opportunities as well.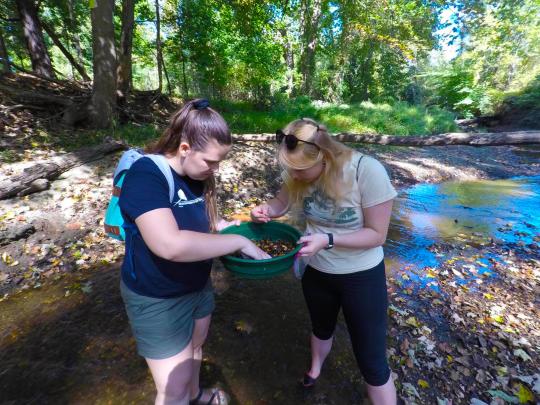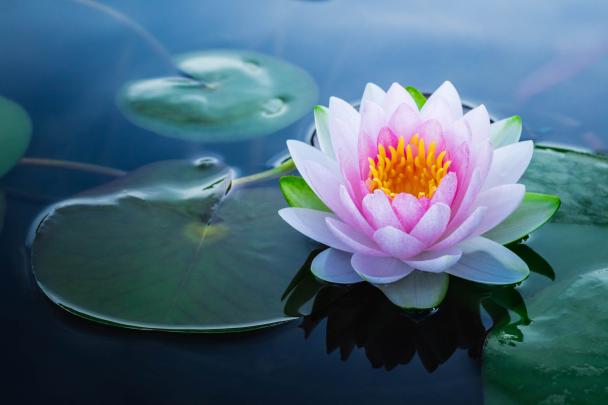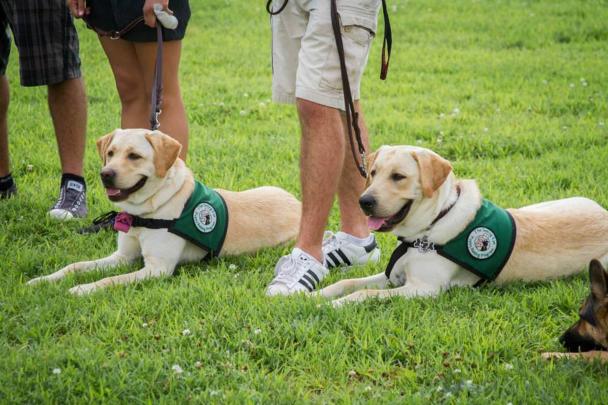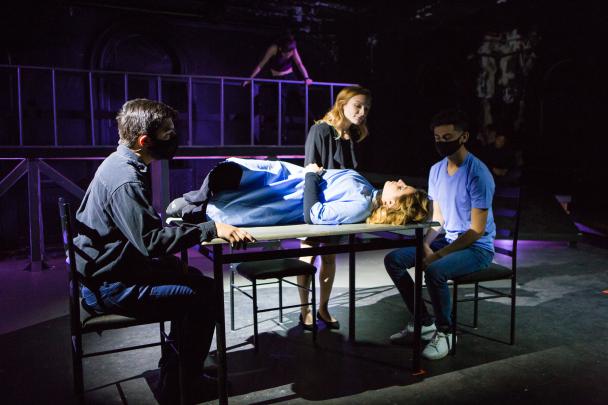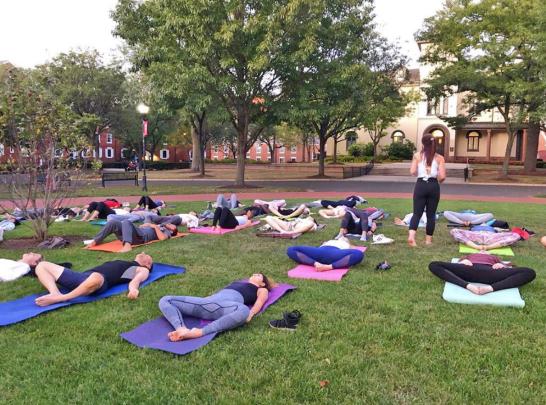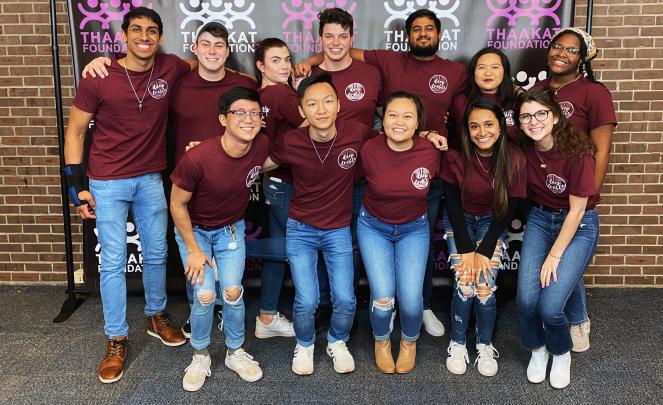 Rutgers Archaeological Society: Learn more about history and prehistory, as well as the cutting-edge technology behind modern archaeology.
Meditation Club: Heal and improve the mind, body, and spirit through guided group meditations and stress-relieving workshops.
Seeing Eye Puppy Raising Club: Hang out with these amazing pups raised for The Seeing Eye, Inc. to one day become guide dogs.
Cabaret Theatre: Students learn about acting, directing, writing, business management, design, and construction through hands-on experiences.
Rutgers Yoga and Reiki Club: In this relaxing environment you can explore the ideas of yoga and Reiki.
Deep Treble: Rutgers' premier co-ed a cappella group spreads music throughout the community and participates in national competitions.
Sport Clubs
From Badminton to wrestling, Rutgers offers almost 60 instructional and competitive sport clubs to develop your skills and improve performance.
Fitness Centers
Rutgers has four large recreation centers, a freestanding fitness center with available classes and wellness programming, plus 20 acres of activity-friendly outdoor space. Feel like a swim? Pool options range all the way up to Olympic-size with a diving tower. You'll find an 80-foot climbing wall, ropes challenge course, and a roller hockey rink, too. Facilities can also be reserved for special events.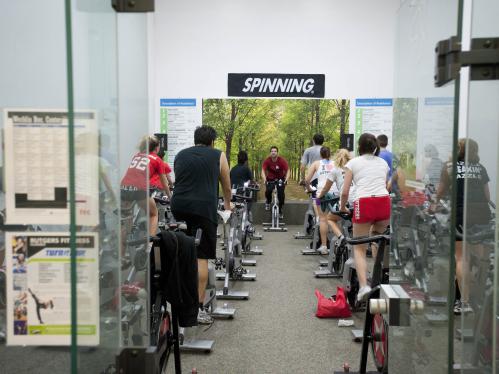 Rec Centers & Gyms
Each location has its own combination of aquatic, outdoor, and/or fitness amenities. Make an appointment for a free fitness orientation to check them out in person and arrive ready to break a sweat. *on-site pool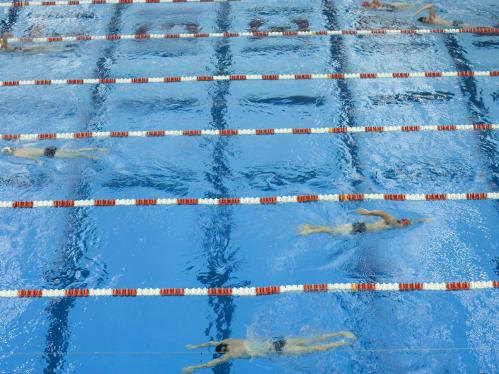 Rutgers Intramural Sports
Rutgers hosts many different and unique intramural sports leagues: competitive and recreational; men's, women's, coed, and open—from flag football to softball, tennis to badminton, soccer to volleyball to basketball. There are no tryouts, all skill levels are welcome, and you're free to play on whichever campus you choose.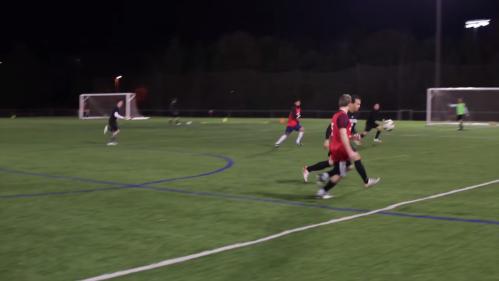 Rutgers Intramural Sports
Greek Life
Rutgers–New Brunswick is home to over 80 fraternities and sororities—from the traditional to historically African-American, Latino/a, multicultural, and Asian-interest. Discover new friends and academic support, with the opportunity to live in a chapter house as early as your second semester. Grow through leadership and service in a community with shared values, make valuable connections.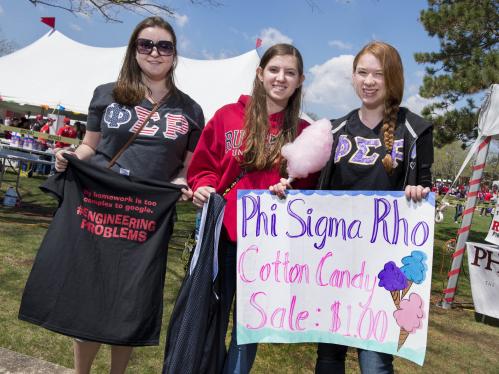 Volunteer Work
A robust range of organizations supports all manner of community service—including New Jersey's largest student-run philanthropic event—providing much-needed help for children's health concerns, human rights, the homeless, and many other worthy causes.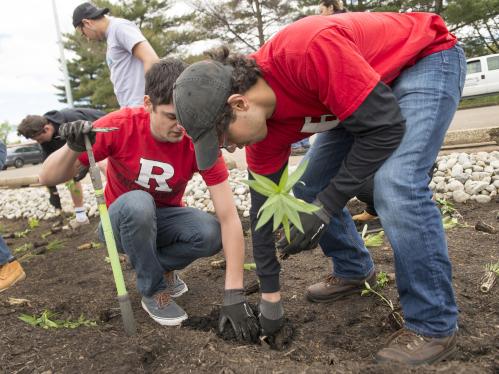 Supporting Students
The Division of Student Affairs is your best source for events and services to build community and elevate the student experience. Services are available to the entire Rutgers student population, many at no extra cost to students, and all service areas are staffed with qualified professionals. This is help that you may require either for everyday life or in times of need, including:
Health and Wellness
Student Organizations
Student Advocacy
Safety and Security
Campus Community
Culture and Diversity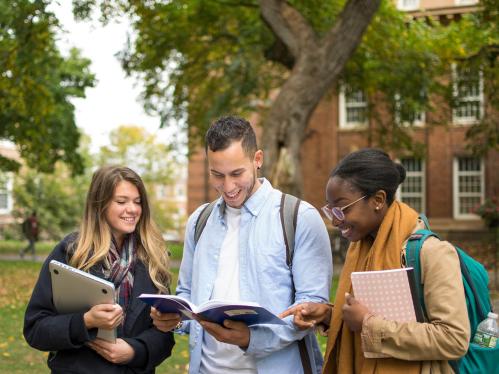 Listen to the latest music. Stay current with campus news. Watch a range of exclusive TV programs. Discover new works from the avant-garde literary world. Better yet, take the next step and create content yourself at any of our student-run media outlets, or work behind the scenes, gaining invaluable experience to take with you after graduation.
As the country's second-oldest college newspaper, The Daily Targum has been keeping the Rutgers University–New Brunswick community informed on all topics since 1869.

Three-time U.S. poet laureate Robert Pinsky was this literary and fine arts journal's editor as a Rutgers undergraduate from 1958 to 1962.

One of the oldest college radio stations in the nation, WRSU covers the gamut of musical genres, talk, news, and sports round-the-clock, broadcast and live-streamed.

90.3 on the FM dial, The Core broadcasts and stream independent news, community programming, and underground music 24 hours a day, 365 days a year.

A publication showcasing the writing and artistic talents of the Black and Latino population of Rutgers and the greater community.

Irreverent college entertainment arriving weekly in convenient newspaper form compliments of Rutgers students.

Relevant and introspective, this quarterly magazine features news (fictional and factual) and opinions of an entertaining, informative, and/or stylistically experimental nature.

Creatives in the student community publish one issue of this fashion and lifestyle magazine each semester.