Five Campuses, One Community
Rutgers–New Brunswick offers something that no other university can: five different campuses, each with its own character. With so much to explore, you're sure to discover the lifestyle you want. 
History Guides Us to the Future
Rutgers–New Brunswick merges centuries-old structures and works of art with leading-edge facilities that utilize the latest technologies for today's classrooms, living laboratories, and environmentally-friendly design.
It All Adds Up
It's easy to see how Rutgers' size affords every student an exciting, one-of-a-kind experience.
acres of campus, encompassing 640 buildings, 6 student centers, and 4 recreation centers
residence hall buildings housing more than 16,000 resident students
computer centers and print locales with more than 1,000 computers available
of meals served annually in the 4 dining halls and 30+ food court/café locations
Explore Our Spaces
Rutgers–New Brunswick is comprised of five different campuses, all of which possess a special charm and personality.
Busch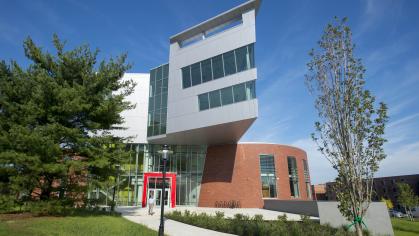 Busch is home to Rutgers' high-tech and health schools and research centers, as well as SHI Stadium and the university's most comprehensive gym at Werblin Recreation Center.
College Avenue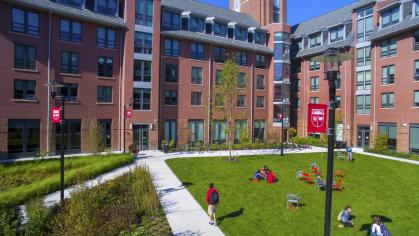 Historical and architectural marvels abound on College Avenue, dating back to the American Revolution. Today, an Honors College houses 500 top students.
Cook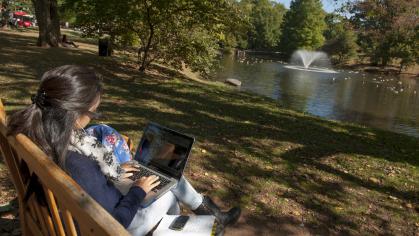 The G.H. Cook residential campus offers a timeless tranquility with its wide-open green spaces, pastoral pond, and even a working organic farm!
Douglass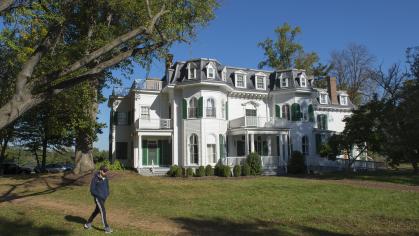 Take a trip to the past via the colonial architecture and sprawling lawns all around, as well as historic Douglass Residential College. This campus is also home to the Global Village living-learning communities.
Livingston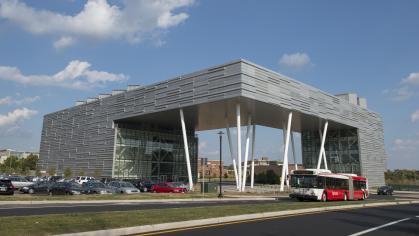 Anchored by the striking Rutgers Business School building, Livingston's amenities include a first-run movie theater, Jersey Mike's Arena, and a 32-acre solar array providing 60% of campus power.
Getting Around Campus
"If this campus is so big, how do I get around?" No worries: We have the second-largest bus fleet in the state, and frequent stops—even after-hours—make it easy and safe. Biking is encouraged with the BikeRU Initiative, or if you prefer to drive, there are more than a dozen parking lots campuswide (permit required).