Visits & Tours
There's something for everyone at Rutgers University–New Brunswick, located in the heart of New Jersey. Experience the campus for yourself by taking one (or several) of our fun and informative campus tours.
Take a Look Around
Whichever way works best for you—virtual tours, info sessions, webinars—exploring undergraduate admissions will be time well-spent.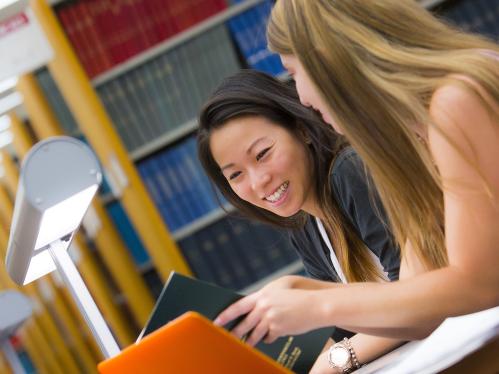 Notice
The Visitor Center is currently closed. In-person meetings with students/families are unavailable, so you're invited to explore virtual tours and webinars in the meantime. For more information, please email Undergraduate Admissions or call RU-info at 848-445-INFO (4636).
Visitor Center
The Visitor Center—a 12,000-square-foot facility located on Busch Campus—is your gateway to Rutgers–New Brunswick as the starting point for all campus tours and serves as an official New Jersey Visitor Information Center. Here you can also discover Rutgers' history and many contributions to New Jersey, the United States, and the world.