William (Wil) Jones Jr. Named Executive Director of Career Exploration and Success
William (Wil) Jones, Jr., who has helped students navigate job hunting through some of the greatest challenges in generations including the COVID-19 pandemic, has been named executive director of the office of Career Exploration and Success (CES), Rutgers University-New Brunswick Chancellor-Provost Francine Conway announced.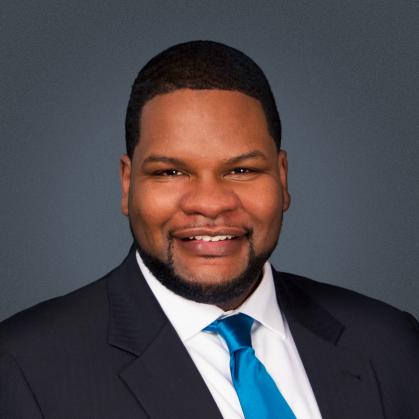 Jones previously served as senior director of CES and director of the office's operations and strategic initiatives and as interim executive director following the retirement of Rick Hearin last August.
At Rutgers, Jones co-founded the industry-centric career cluster approach that uses a different method – which has become a national model – to get students thinking about their professional goals.
The approach, which has led to a significant increase in the number of students who rely on the office to help them in choosing a career, shifts students away from thinking about what they can do with their major and focus instead on their interests as they consider different career options.
Students who seek help in beginning their career search sign up to be part of various career communities, ranging from arts, communication and entertainment to science, technology, engineering and math.
Professional associations such as the National Association of Colleges and Employers and the American College Personnel Association have recognized Jones as a leader in innovation excellence. In 2019, the Hire Big 10 Career Consortium awarded Jones its highest honor, the David S. Bechtel Outstanding Career Services Professional Award, and he was recently appointed as chair of the Hire Big10+ consortium of career offices.
"Wil has demonstrated strong leadership not only to CES but all the campus partners through his student-focused and need-based foresight and uncanny tech and data-savvy approaches," said Ildi Koczan, assistant director of Student Services for Career Services at the School of Communication and Information.
Jennifer Lenahan, director of Career Explorations Initiative in the School of Arts and Sciences, says Jones has worked diligently to bring new innovations to career development at Rutgers.
"Wil has bridged programs and services across silos to keep people in and outside of his department motivated and enthusiastic during unprecedented times of change," Lenahan said.
Ilene Rosen, associate dean at the School of Engineering, said: "CES plays an integral role in the student experience at the School of Engineering, helping students prepare for and find internships, co-ops and full-time positions. Wil is a consummate professional providing innovation, creativity, professionalism and reliability."
Jones takes the helm at CES at a crucial time as students navigate an increasingly challenging employment market in the wake of the coronavirus pandemic.
"COVID-19 has impacted all student service providers across the campus," said Jones. "I place a premium on developing mutually beneficial partnerships with students, faculty and staff, employers and alumni to expand service delivery and ensure a diverse array of opportunities for those we serve."
Before working at Rutgers, Jones was the associate director for External Relations & Information Technology for the University Career Center and the President's Promise at the University of Maryland, College Park. He earned his master's and bachelor's degrees from the University of Maryland in college student personnel and government and politics, respectively.