We asked Rutgers faculty and staff to share what they are looking forward to reading now that the days are longer and the pace of campus life is slower. 
Here are their suggestions to add to your summer reading list.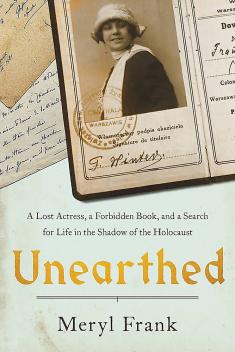 Unearthed
By Meryl Frank
 Without a doubt, the book on my next-to-read list is Unearthed. It's not only because the book's theme addresses the horrors of the Holocaust through a personal lens, but it's also a reminder to each of us on how we must teach the next generation to respect and honor the memory of this horrific event. The author tells her family's Holocaust story both through the eyes of her relatives, past and present, and through her study of related archives across four continents. In addition, on her global travels, Meryl also was able to speak with many of the region's inhabitants who had personal knowledge of the events that occurred during this period.
Further, Unearthed is on my must-read list because the author herself, like me, is a proud Rutgers graduate. There are not enough words to describe what an overall outstanding individual the author is, especially as it pertains to her women's leadership and human rights initiatives. For example, one of Meryl's significant leadership positions was serving as U.S. ambassador to the UN Commission on the Status of Women, an appointment by President Obama. 
– Gloria A. Bachmann, professor of obstetrics and gynecology, and medicine; associate dean for women's health; Robert Wood Johnson Medical School; co-director, Women's Health Institute; and medical director of the PROUD Gender Center of New Jersey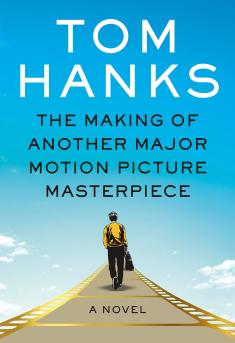 The Making of Another Major Motion Picture Masterpiece
By Tom Hanks
 In an interview with BBC News, actor Tom Hanks said of his first novel, "Sometimes you just have to have some other reason to spark your imagination." In my ongoing quest for sources of creative inspiration, I look forward to reading this novel that takes the reader behind the scenes of producing a fictional film. I know very little about the making of a feature film. In our content-creator society, I am confident I will take away insights that I can apply creatively to my Rutgers courses and our annual #BeCOMM campaign in the School of Communication and Information communication department.    
– Mark Beal, assistant professor of professional practice, communication, School of Communication and Information, Rutgers University-New Brunswick
The Hakawati
By Rabih Alemeddine
The Souls of Womenfolk
By Alexis Wells-Oghoghomeh
As I'm currently writing a book about my own journey across significant sites in the history of Islam in America, I'm reading things that take me on journey as well. Alemeddine's novel, published in 2008, is the story of a Lebanese family circa 2003, laced with magical realism that offers a sweeping cultural tale of the region. Wells-Oghoghomeh's book is one I've been excited to read for a while, because it offers something unprecedented: a look into the interior, spiritual lives of Black women in the U.S. Lower South amidst slavery. 
– Sylvia Chan-Malik, associate professor, Departments of American Studies and Women's, Gender, and Sexuality Studies, Rutgers-New Brunswick 
The Sanctuary City, Immigrant, Refugee, and Receiving Communities in Postindustrial Philadelphia
By Domenic Vitiello
The Sanctuary City explores how the city of Philadelphia has sought to provide safe spaces beyond what city governments and churches are able to give to immigrants and their families. I have written previously about the broader legal, social, political, moral and religious meaning of the term "sanctuary," which is in line with the story this book by a University of Pennsylvania professor tells. In light of contemporary issues states and cities are experiencing recently because of some states sending refugees and other immigrants to other jurisdictions, this book provides an important lens through which other cities could learn how to be more welcoming of immigrants.
– Rose Cuison-Villazor, interim co-dean, professor of law and Chancellor's Social Justice Scholar and director, Rutgers Center for Immigration Law, Policy and Justice, Rutgers Law School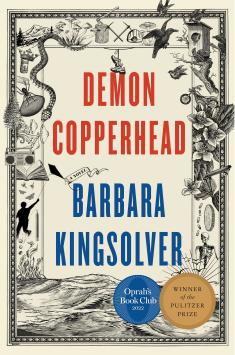 Demon Copperhead
By Barbara Kingsolver
The Summer Book
By Tove Jansson
I am listening to the audiobook of Kingsolver's book. It is a funny, grim, inventive recasting of David Copperfield performed by Charlie Thurston, who milks every bit of venom, comedy and grief out of the story. Demon is a wonderfully sane boy in an insane world of poverty and addiction, foster care and meth labs. His observations and awareness of the precarity of his situation are a brilliant commentary of a failing aspect of our current national life. I have 14 listening hours to go—I love long books. I am also planning to read a short one, The Summer Book by Tove Jansson, first published in 1972. The author was 60 when she wrote it under the spell of grief after the death of her mother, also an artist. I am writing a book about grief, so these novels are good company.
– Alice Elliott Dark, MFA program and English Department, Rutgers-Newark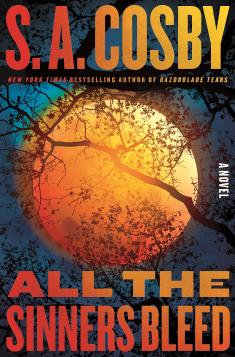 All Sinners Bleed
By S.A. Cosby
This is an excellent, gritty novel about how, eventually, all sins must be reckoned with, one way or another. Loved this book. Titus, the Black sheriff at the heart of the novel, is its compelling moral center. After a shooting at the local high school, Titus and his deputies learn there is a brutal serial killer in their midst, one who is unraveling and starting to go after everything Titus holds dear. As he grapples with his own traumas, Titus must navigate the local politics of a Southern small town and stop the killer before it's too late. The action is nonstop, and the narrative is layered, dark, and honest. 
– Roxane Gay, Gloria Steinem Endowed Chair in Media, Culture and Feminist Studies
Practical Handbook of Microbiology, 4th edition
Co-edited by Emanuel Goldman and Larry Green
Even though I am a co-editor of this book, there is a great deal of it that I have not yet had the time to read (at least half of the book), particularly the chapters edited by my co-editor. Subsequent to my publications on Covid-19 transmission in The Lancet and Applied and Environmental Microbiology, I have had numerous inquiries from the press and the public concerning not only Covid-19 but also infectious diseases in general. I am looking forward to getting up to speed on many of these questions from reading this book.
– Emanuel Goldman, professor of microbiology, biochemistry and molecular genetics, New Jersey Medical School
On the Road to Gandolfo
By Robert Ludlum
I'm not sure that there is a "planned" book to read, but have recently read this fun book by Ludlum while acting as a petit juror for a recent criminal case in Ocean County Court.
On another front, my partner and I wrote some poetry, "These Precious Dayze," that was turned into a commissioned Peter Mayer song, "Where Our Lives Combine" https://petermayer2.bandcamp.com/track/where-our-lives-combine. My son Rutger created the graphic single cover from a barn quilt that was received as a gift.
– Roland Hagan, lab tech II/operations manager, Rutgers University Marine Field Station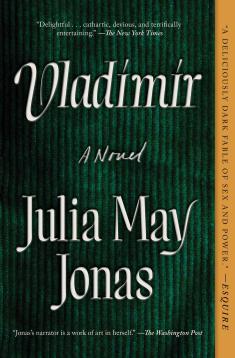 The Political Determinants of Health
By Daniel Dawes
Vladimir
By Julia May Jones
As usual, I have one fiction and one non-fiction book I am reading right now. I am reading the Dawes book as I am writing my own new book, which will be published in 2024 by Johns Hopkins Press: People, Politics, & Public Health: How Americans Created the HIV, COVID-19, and Other Modern-Day Pandemics. The book illustrates how our responses to pathogens, directed predominantly by a biomedical paradigm, fall short in advancing the health of populations, and how this overmedicalized approach to health ignores the psychological, emotional, psychosocial, social and structural conditions that create the ideal conditions for pathogens to emerge and spread, leading to pandemics. 
The fiction book I am reading by Julia May Jones examines harassment on a college campus, and gives evidence of how heterosexual men often go unpunished. 
– Perry N. Halkitis, dean and professor of biostatistics and urban-global public health at Rutgers School of Public Health
Life: A Critical User's Manual
By Didier Fassin
What better way to spend a summer than pondering something that concerns and connect us: life? This book considers what it means to be human, as well as the ways in which our understanding of life is informed by ethics, politics and socioeconomic structures that render lives unequal. To explore these issues, the book traverses everything from moral philosophy to anthropological research conducted on three continents and centered on issues like refugees, asylum seekers, and the 9/11 victim fund. 
– Alexander Hinton, Distinguished Professor of Anthropology, Rutgers-Newark
We Must Not Think of Ourselves
By Lauren Grodstein
This summer I'm looking forward to the upcoming new novel by Rutgers professor Lauren Grodstein. This is the story of a Jewish school teacher trying to survive, educate and create a legacy inside the Warsaw Ghetto during World War II. The book was inspired by an actual cache of archives from the ghetto that were discovered in recent years. The book is not out until November, but I'm fortunate to have received an early copy.  World War II literature is close to my heart and I've loved Grodstein's other books, so I know this will be terrific.
– Pam Jenoff, associate professor of law, Rutgers Law School
The Big Con: How the Consulting Industry Weakens Our Businesses, Infantilizes Our Governments, and Warps Our Economies
By Mariana Mazzucato and Rosie Collington
In my "Leadership and Management" course for our DrPH students, we analyze organization failures using a macro-organizational framework, and have examined multiple examples throughout the Covid pandemic. When I heard Dr. Mazzucato interviewed on NPR about this book, it added a key sector that bears responsibility and re-thinking. The influence of large consulting companies like McKinsey has affected multiple countries and organizations, and interferes with their ability to develop core capacities and learn from their own actions. I know my fall course will be richer for reading the entire book!
– Leslie M. Kantor, professor and chair of the Department of Urban-Global Public Health; director, Urban Public Health Concentration; director, maternal child health certificate program, School of Public Health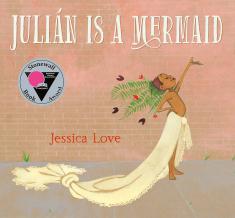 Weathering: The Extraordinary Stress of Ordinary Life in an Unjust Society
By Arline Geronimus
Julián Is a Mermaid
By Jessica Love
The Geronimus book delves into decades of research to explore how social injustices, such as racism and classism, "weather" the body, accelerating aging and disease. I'm especially interested because weathering has important implications concerning the timing of childbearing and maternal health. Away from work, I'm excited to spend time with family. I plan to share Love's wonderful book with my young nieces and nephews. This beautifully illustrated picture book tells the story of a boy who dreams of becoming a mermaid and loving support he receives from his abuela. It's worth noting that this story, which promotes acceptance and being loved for who we are, has been included on various banned booked lists. Thankfully, it's available at my local Morris County library.
– Laura Lindberg, professor of urban-global health, School of Public Health
The Light We Carry
By Michelle Obama
I Know Why the Caged Bird Sings
By Maya Angelou
Lord of the Flies
By William Golding
The Obama book gives anyone hope in handling adversity. It wants you to explore your light and how you can help others shine their own. It gives a brief background on the former first lady's background, and the small lessons she learned as a child that she carries with her today, and explores how to handle significant life changes.
Angelou's book chronicles the poet's life from ages 3 to 16, with heart-wrenching examples of her life story and that of others living in the segregated American South. The Golding book begins with a group of boys stranded on a deserted island without adults, and goes on to explore how the boys adapt to the chaos that ensues. The novel highlights the human nature of violence and evil when you don't have established rules.
– Courtney McAnuff, vice chancellor for enrollment management, Rutgers-New Brunswick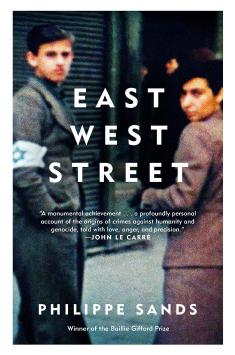 East West Street: On the Origins of Genocide and Crimes Against Humanity
By Philippe Sands
The author is a former colleague from my time working in the Faculty of Laws at University College London. He is internationally known for publishing the Rumsfeld memos, exposing the United States participation in torture through waterboarding. East West Street provides a window into his family history, which for me, provides insights into his personal drive for justice through international law. In addition, current world events make the topics covered in this book especially poignant and timely. Genocide is not a historical topic, but one that daily engulfs the global community. Understanding its origins is essential to combatting it today.
– Kimberlee Sue Moran, associate teaching professor and director of forensics, Department of Chemistry, Rutgers-Camden
Caste: The Origins of Our Discontents
By Isabel Wilkerson
I am looking forward to reading this winner of the Pulitzer Prize and the National Humanities Medal. The book explores how America has a social structure that is an unrecognized and hidden caste system. While the phrase "caste system" is familiar within the social structures of other counties, such as India, Wilkerson argues that an American caste system also exists, based on "an artificial construction, a fixed and embedded ranking of human value that sets the presumed supremacy of one group against the presumed inferiority of other groups on the basis of ancestry and often immutable traits." To best support our efforts toward diversity, equity and inclusion, it is crucial to understand the genesis of inequity.
– Amy P. Murtha, dean, Robert Wood Johnson Medical School
Time's Arrow
By Martin Amis
I enjoyed Amis's book Money many years ago, and with his recent passing, I remembered how much I enjoyed his unique prose. 
– Bhargav Narayanan, associate professor of mathematics, School of Arts and Sciences, Rutgers-New Brunswick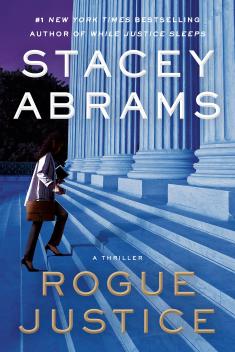 Rogue Justice
By Stacy Adams
After three years of obsessively reading about pandemics, politics, critical supply chain issues, climate crises, artificial intelligence and other nightmares of our times, I'm ready to be swept away – but not too far away: I'm about to start Abrams's new book. Like her earlier suspense novel, While Justice Sleeps, this one promises to offer the excitement of a good summer thriller while not drifting too far away from the issues of the day – in this case, the impact of right-wing media, the Supreme Court and judicial ethics, cybersecurity and the many other matters still keeping me up at night.
– Rosa Oppenheim, professor and vice chair, Department of Supply Chain Management, Rutgers Business School
Paved Paradise: How Parking Explains the World
By Henry Grabar
I plan to read Grabar's book this summer while my car remains at the curb. Once you give up your parking spot in my shore town over the summer, you almost never get it back, so parking is top of mind between June and September. I've been fascinated by interviews with Grabar I've heard on NPR recently, and I look forward to learning and thinking more about how changing the way we park can change our community life.  
– Meghan Rehbein, dean, Douglass Residential College
When We Were Birds
By Ayanna Lloyd Banwo
The novel, set on the Caribbean island of Trinidad, is a supernatural love story between a woman who guides souls to the afterlife and a Rastafarian graveyard digger. As a native of Trinidad & Tobago, I'm always excited to read books by new and upcoming Caribbean authors. I'm especially looking forward to reading this book as the author and I went to the same secondary school and overlapped for a few years!
– Ashaki Rouff, associate professor, earth and environmental sciences, Rutgers-Newark
Algorithms of Oppression
By Sufiya Noble
I will read this book by a UCLA professor to learn more about the ways artificial intelligence mimics white supremacy in digital spaces. As I prepare for the fall semester, I am reading texts that center Black women's experiences within "the largest and most powerful technology company to date, Google." By reading this text, I hope to integrate its scholarship into a course I created, "Girls Like Me: Race and Gender in America," for the Writing Program, a course that explores how white supremacy creates intentional marginalization and demonization for women of color. 
– RAsheda Young, teaching professor, Writing Program, Rutgers-New Brunswick