Two Rutgers Professors Named 2023 Guggenheim Fellows
The fellowship will support David Greenberg's biography of the late John Lewis and Mark McKnight's latest photography project
Two Rutgers professors were named 2023 Guggenheim Fellows by The John Simon Guggenheim Memorial Foundation, which recognizes individuals making their mark in the social sciences, the natural sciences, the humanities and the creative arts.
David Greenberg, a professor of history and journalism and media studies at Rutgers-New Brunswick, and Mark McKnight, an assistant professor of expanded photography at Mason Gross School of the Arts, were among the 171 scientists, writers, scholars and artists awarded fellowships by the Guggenheim Foundation's Board of Trustees. The average award is $50,000, but can vary based on the project each fellow is pursuing.
The fellows, the foundation wrote, "were selected from a rigorous application and peer review process out of almost 2,500 applicants. These successful applicants were appointed on the basis of prior achievement and exceptional promise."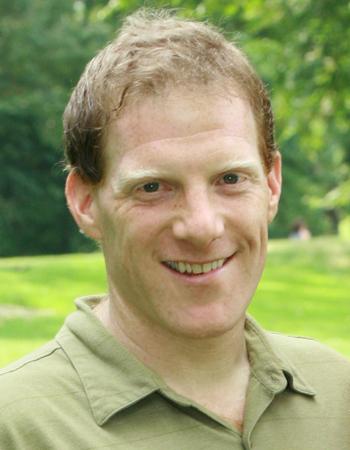 Greenberg, the sole 2023 Guggenheim Fellow in the "Biography" category, received the fellowship for his work on an upcoming biography of the late congressman and civil rights leader John Lewis. Aside from Lewis' memoir, written in the 1990s, and a partial biography by Jon Meacham that covers the highlights of his life in the 1960s, Greenberg said his book will be the first "full-scale Lewis biography" to cover the last 50 years of the civil servant's life.
"I'm extremely grateful for this honor," Greenberg said. "Working on this biography has been extraordinarily demanding, and this will allow me to carry it over the finish line. I think people are now recognizing what a historic figure John Lewis was and how much a biography of him is needed."
The idea of writing a biography on Lewis came to Greenberg in 2018, but he didn't start on it until the following year, after meeting with Lewis and receiving his blessing. Not long after he began working on the biography, Lewis was diagnosed with cancer and he died in 2020. The biography, which Greenberg hopes to complete this year, aligns with Lewis' long-held belief in teaching the history of the civil rights movement.
"He helped create the Smithsonian Museum of African American History, led pilgrimages to Selma every year, and wrote his own graphic memoir to tell the story to young people," said Greenberg. "He really believed in history and devoted a lot of his later years to making sure the story of the movement would be known by future generations."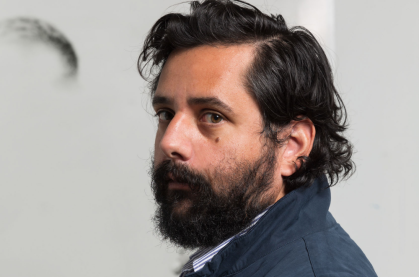 The photography project for which McKnight is receiving support, "Psalm," is influenced by the artist's dreams, the writing of Carl Jung and the Paul Celan poem his series is titled after. A few days after learning he earned the fellowship, McKnight said his mother reminded him of a trip they made together to a Los Angeles museum when he was still a community college student. During that trip, he explained to her what a Guggenheim Fellowship was – and that he wanted one someday.
"I don't believe accolades or institutions or even other people are where we should seek our validation, but I'd be lying if I said this didn't make me feel really seen, and appreciated for what I do," McKnight said. "Nobody in my family finished college before me. I don't come from a line of academics. The fiscal support is nice too. Photography is expensive."
McKnight describes "Psalm" as a collection of photographs that describe an imaginary, post-apocalyptic, future world that comes into being following a series of plausible climate catastrophes and a "Final World War." The austere images – which include a solitary figure subsumed by a landslide, a man approaching a beam of light, a pregnant woman in repose and primordial, otherworldly landscapes – gesture archetypally towards ideas of death, rebirth, redemption and transformation.
"I am grappling with my own spiritual leanings amidst the unrelenting vitriol of our current moment," McKnight said. "I am engaged in a form of myth making. As with previous projects, I'll be working with analog materials – large format cameras, film, gelatin silver printing – 'historical' materials that I privilege, but that also have political implications related to my identity as a queer, brown, mixed-race Latino."