To mark the start of classes, we asked some of our student leaders the one thing they wish they knew before coming to Rutgers. Below is their advice to the Class of 2027 based on the lessons they learned since starting college.
For students looking for more ways to get involved: Visit the directory of student organizations at Rutgers-New Brunswick, Rutgers-Newark and Rutgers-Camden to explore your interests. A list of services, amenities and programming can also be found on the Student Support page.
Chase Your Dreams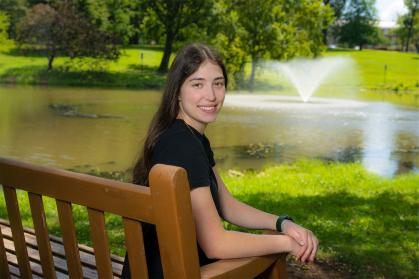 Zoe Byham
Class of 2024
School of Environmental and Biological Sciences  
Rutgers University-New Brunswick
President and founder of Climate Reality RU
Student representative to the Rutgers Office of Climate Action
Don't be afraid to apply for different opportunities and utilize the resources at Rutgers. The resources at Rutgers have allowed me to pursue my dreams of studying abroad and interning in Washington, D.C. As a Pell Grant recipient, both opportunities would not have been financially feasible without receiving scholarships from the Rutgers and SEBS Global offices and the Rutgers-Eagleton Washington Award. Your dreams may be possible if you use the many resources Rutgers has to offer, so don't be afraid to apply!
Try Something New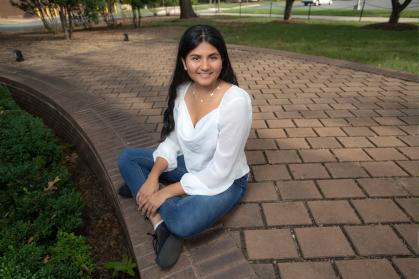 Priyanshi Shah
Class of 2025
School of Arts and Sciences
Rutgers-New Brunswick
President, Rutgers Commuter Student Association
Co-president, Rutgers Alternative Breaks
If I were to give my freshman year self any advice, especially as a commuter, it would definitely be: actively look for opportunities, don't be afraid to try something new and embrace the awkwardness! What I mean by this is, don't wait for things to happen to you – always be on the lookout for new experiences, whether it's academically or socially. Don't be afraid of putting yourself out there: join a club centered around a hobby of yours so you can meet like-minded people, attend networking events centered around your career, or follow up with new people you meet in your classes or clubs to make new friendships. Most importantly, learn to become comfortable with the awkwardness of meeting new people/putting yourself out there, and soon, your inhibitions will be replaced by the excitement of new experiences!
Reach Beyond Your Comfort Zone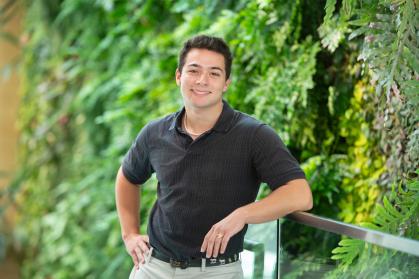 Nick Murray

 




Class of 2025

 




School of Environmental and Biological Sciences

 




Rutgers-New Brunswick




Secretary for Students for Environmental Awareness

 
I wish I knew before coming to college how important it would be to constantly put yourself out there. The School of Environmental and Biological Sciences is a relatively small school, so you need to push yourself out of your comfort zone. I've made some of my best friends by running into them on the sidewalk near Red Oak Lane, or striking up a conversation at the gym. You never know who your next study buddy, friend or future roommate could be! Everyone, and I really do mean everyone, wants to make friends and connections the first week of college so don't feel intimidated to meet people.  
Network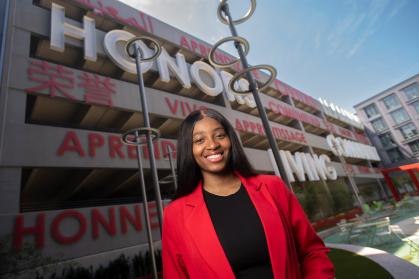 Angel K. Williams 

 




Class of 2024




Rutgers Business School-Newark and New Brunswick

 


Honors Living-Learning Community Scholar
Rutgers University-Newark
I wish I had known about the immense power of networking before I started college. I've come to realize that forging meaningful connections within our diverse campus community can be a game-changer as a student at Rutgers-Newark. The connections I've made led me to invaluable internships at renowned companies like Unilever and MAC Cosmetics during my sophomore and junior years. These experiences not only enriched my academic journey, but also unveiled doors to opportunities, collaborations and insights I never thought possible. By tapping into this extensive network, I've gained firsthand exposure to industry leaders and professionals, propelling my personal and professional growth to new heights. 
Meet New People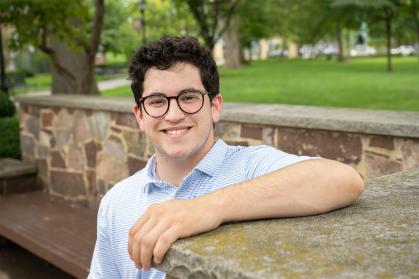 Jack Ramirez




Class of 2025
School of Arts and Sciences
Rutgers-New Brunswick
Student Body President
At Rutgers you will have the opportunity to meet with everyone, from distinguished professors to peers and teammates. Use these moments to your advantage, these connections will open the door for some of the best opportunities Rutgers has to offer. Definitely take five minutes after your class to discuss questions with your professors; they are awesome resources. You can also use your student government as a resource to meet new people through our town halls and general meetings! Can't wait to see you, Scarlet Knights! 
Attend Campus Events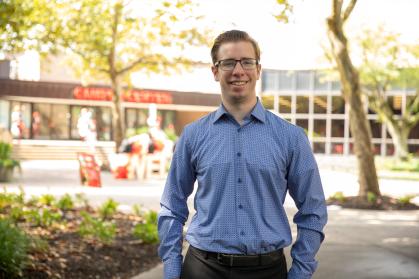 Matthew Brodsky




Class of 2024




Rutgers University-Camden




President of the Rutgers Camden Student Government Association




Student Lead of the RUC Votes Coalition
The first two years of my time at Rutgers-Camden, I was not as involved as I hoped to be. The challenge of being one of many commuter students kept me from reaching the point I am at today. I avoided events simply because I wanted to go home. 
Something I wish I did earlier was take advantage of events on campus even if they did not directly fit my interests. Some of the closest friends I have made and my favorite things to do on campus came from things I thought I would not enjoy. When you're a commuter, sometimes you just want to go straight home, but you miss out on some of the best parts of the college experience. If you don't have a reason to head home, go to campus events.