Rutgers Taps Ohio State Scholar as New Dean of Graduate School of Applied and Professional Psychology
Arpana G. Inman, associate dean for academic affairs at The Ohio State University's College of Education and Human Ecology, is heading to Rutgers-New Brunswick
Arpana G. Inman, a nationally recognized scholar of psychology and associate dean for academic affairs at The Ohio State University's College of Education and Human Ecology, is joining the Graduate School of Applied and Professional Psychology (GSAPP) at Rutgers University-New Brunswick as the new dean.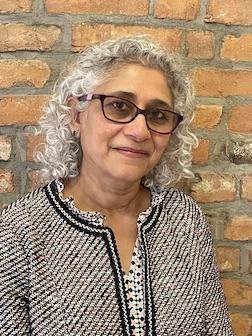 Francine Conway, chancellor-provost of Rutgers-New Brunswick, announced Inman's selection in a message sent to the community this week. Inman joins Rutgers in July.
"Dr. Inman understands the value of enhancing the student experience by ensuring students have the resources and support they need to make the most of their educational opportunities. She is also a nationally respected leader in the field of psychology, demonstrated by her experience as a past president of Division 17 (Society of Counseling Psychology) of the American Psychological Association," Conway said. "We are proud to welcome this champion of higher education who will elevate GSAPP and help Rutgers-New Brunswick achieve the goals set forth in our Academic Master Plan."
Dedicated to the Student Experience
At Ohio State, Inman focused on shaping the student experience through innovative academic programs and ensuring high-quality student services. Among her accomplishments, Inman utilized data-based decision-making to implement new curriculum-related procedures to improve student access and engagement. 
Inman's arrival comes after the release of Rutgers-New Brunswick's Academic Master Plan, which aims to promote initiatives that support the university's ambition as a national leader among institutions of higher education that exemplify excellence in inclusive research, teaching and service toward the common good.
Inman succeeds Ryan Kettler, who was the interim dean of GSAPP since July 2021. Kettler led GSAPP to several successes, including the opening of the Rutgers Center for Adult Autism Services and continuing a successful record of securing grants and expanding newer programs. Kettler will continue his service as associate professor in the Department of School Psychology.
"I remain deeply grateful to Dr. Kettler for outstanding leadership, dedication and hard work, which have greatly served the public good and strengthened our university," said Conway.
Formerly at Lehigh University, Inman served as the chair and associate dean for graduate studies at the College of Education. She is a nationally recognized scholar in the areas of South Asian psychology, international issues in psychology and multicultural supervision and training. 
Occupying the Gold Standard in Professional Psychology
Based in Piscataway, GSAPP holds a reputation for providing the nation's highest quality doctoral education and training. Since the establishment of the Psychological Clinic in 1929 and the school's founding in 1974, GSAPP has become the gold standard in the education and training of qualified and competent direct-service psychologists. In 2020, the Center for Adult Autism Services, which provides support programs for adults on the spectrum, was opened.