Rutgers and NJ Board of Public Utilities Offer Scientists Opportunity to Work on Climate Change Mitigation and Clean Energy Policy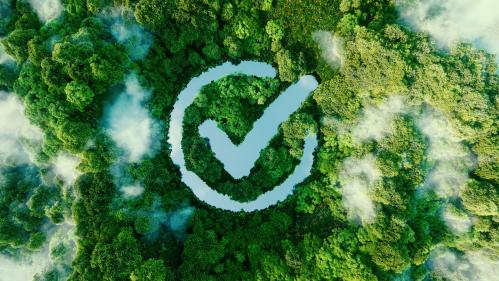 The Eagleton Science and Politics Fellowship at Rutgers University–New Brunswick is partnering with the New Jersey Board of Public Utilities (NJBPU) to create a Climate Action Track for Eagleton Science Fellows.
Rutgers Eagleton Science Fellows Program places PhD-level scientists, engineers and health care professionals as in-house science aides in state government offices to help develop and implement science-based policies.
This new partnership between Eagleton and NJBPU will pilot a Climate Action Track, directly connecting STEM-trained academics with critical public policy design and development opportunities benefiting New Jersey.
"We are very pleased to collaborate with Eagleton on this very important initiative," said NJBPU President Joseph L. Fiordaliso. "Not only does the Climate Fellows Program provide scientists and engineers with professional development opportunities in the clean energy sector, but the program also provides NJBPU with STEM-trained professionals with the right skillsets to help us put in place the important initiatives we are working on to mitigate the impact of climate change."
Climate Action Fellows will be embedded within NJBPU's Division of Clean Energy helping to achieve Governor Murphy's ambitious goal of 100 percent clean energy by 2035. For the 2023-2024 cohort, up to four Eagleton Science Fellows will join the Climate Action Track. NJBPU will fund this cohort of fellows.
"The program has placed three Eagleton Science Fellows at NJBPU since the fellowship's inception in 2019," said Anna Dulencin, director of the Eagleton Science and Politics Program. "During their time at NJBPU, the Science Fellows have worked on a variety of projects, including offshore wind, solar, energy storage and exploration of tidal and wind energy generation."
Dulencin said two alumni from the Eagleton Science Fellows program are employed as research scientists at NJBPU.
"We are thrilled to partner with the Board to create the Climate Action Track, which will allow the Fellowship to intentionally attract applicants who are passionate about climate change mitigation and clean energy policies in New Jersey," she said.
Since the program was launched in 2019, 23 fellows have been placed with state government agencies, including the New Jersey Office of Innovation, the N.J. Department of Education, the N.J. Department of Health, the N.J. Department of Transportation, the Senate Majority Office and the Assembly Majority Office.
"At Rutgers, we are connected by a commitment to the public good," said Dulencin. "The Climate Action Track is an opportunity to expand its impact and service to the State of New Jersey as it relates to climate action."
"Collaborations such as these are critical to accelerating climate action in New Jersey," said Angela Oberg, associate director of the Rutgers Office of Climate Action.
NJBPU and Rutgers have signed a memorandum of understanding establishing this important collaboration.
The Eagleton Science and Politics Fellowship is accepting applications for the July 2023-July 2024 term.