As commencement approaches, members of the class of 2023 reflect on what they'll miss about Rutgers and the lessons they'll take with them as they start the next chapter of their lives. 
Lara Brindisi
Degree: Ph.D. in Plant Biology from the School of Environmental and Biological Sciences and School of Graduate Studies at Rutgers-New Brunswick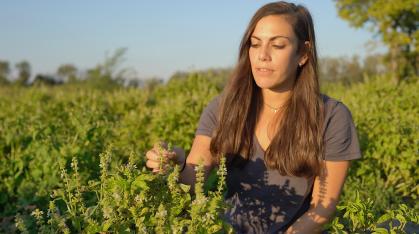 On her favorite Rutgers event:
"One of my favorite events is Rutgers Day and Ag Field Day. It's so much fun to discover the vendors and student clubs, listen to live music, spend the day with friends and, of course, sell herbs and vegetables as part of the graduate student club, CROPS. It's wonderful to see all the students, faculty, alumni and others in the community spend a spring day together."
Shakee Meritt
Degree: Bachelor of Arts in Africana Studies and Political Science from the School of Arts and Sciences at Rutgers-Newark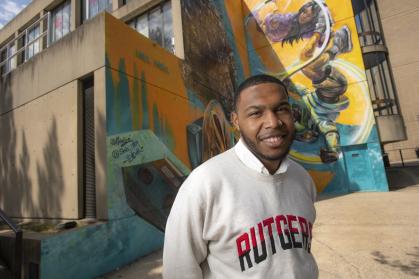 On how he found his voice at Rutgers:
"To be a young Black queer boy in politics oftentimes means that folks are not going to look at you as a means for understanding or smarts or things like that. But Rutgers and being in spaces where I've always been told I'm here, we see you, we recognize you, we want to hear your voice, I feel now more than ever that I am that fearless leader, and I know that I can do anything I put my mind to. Nothing is impossible.
Peristera Vikatos
Degree: Bachelor of Arts in English from the School of Arts and Sciences at Rutgers-New Brunswick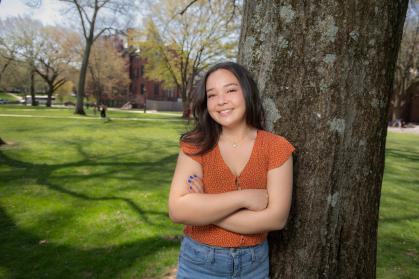 On how Rutgers has impacted her life:
"I would not be where I am today without the support and guidance of my mentors and peers at the Honors College, Douglass College, Institute for Women's Leadership, Rutgers Writing Centers, and Departments of English and American Studies here at Rutgers. Special shoutout to Richard Miller, Allan Isaac, Dean Krista Klein, Sasha Taner, and Kimberly Apadula for providing me with precious life lessons that I will carry with me forever – and pass on to my own students! Thank you all for believing in me and inspiring me with your commitment to making the world a better place."
Brian Moriarty
Degree: MD/MBA dual degree from Rutgers New Jersey Medical School and Rutgers Business School-Newark and New Brunswick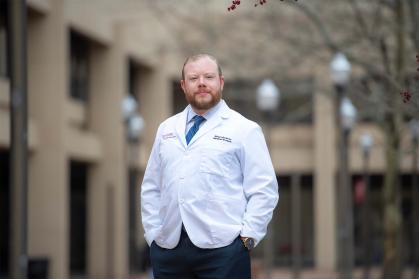 On why he chose to become a doctor:
"A near death experience forces you to reevaluate your purpose and determine what you were put on this earth to do," said Moriarty, whose almost fatal skydiving accident caused him to hit the ground at 30 mph, shattering his bones, breaking ribs and collapsing both lungs. "The way I like to look at it, I received all of this compassion for so long that it is now my duty to give back. I feel like I have incredible insight that not many physicians and surgeons have, because luckily for them they haven't been on the other side of it. Doing all of this comes with a lot of emotion and it feels so right."
Camryn Harrell
Degree: Bachelor of Science in Computer Science from the School of Arts and Sciences at Rutgers-New Brunswick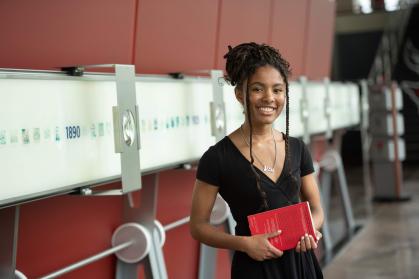 On her favorite Rutgers memory:
"Going to the National Black Society of Engineers Conference in Anaheim, Calif., my junior year with Rutgers' Chapter of NBBE (M.E.E.T) is definitely my favorite memory during my time here at Rutgers. I was able to connect with so many other incredibly talented and intelligent black engineers not only from Rutgers but from all over the country. It was a very fun week and full of so many memories that I will never forget."
Esmeralda Diaz-Calderon
Degree: Bachelor of Arts with a double major in criminal justice and political science from the School of Arts and Sciences at Rutgers-Camden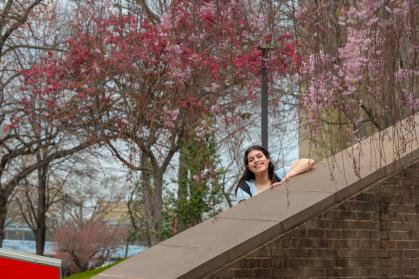 On why she works for the Rutgers Future Scholars program:
"I've been working as a Rutgers Future Scholars mentor for all four years that I've been a student at Rutgers–Camden. I love it. I'm very well-connected to my scholars. They always text me right back. It's like I'm an older sister to them. They all call me "Miss Ezzy. I enjoy it because I feel like I am returning the favor that the program did for me. It essentially just got me ready for college. From the age of 13 to the age of 17, I was here every summer, and I knew the campus like the back of my hand by the time I got here. They helped me with my Free Application for Federal Student Aid, tutoring, and with applying for college. They helped me with literally everything. Even when I was a student here, they helped me with my LSAT."
Anish

Gupta
Degree: Bachelor of Arts in Information Technology and Informatics from the School of Arts and Sciences and School of Communication and Information at Rutgers-New Brunswick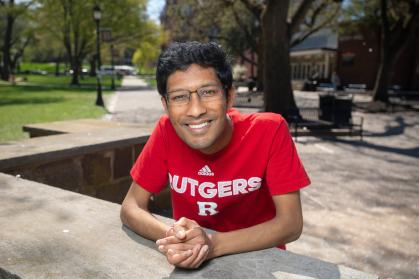 On the future:
"In five years, I see myself working for the federal government, especially for one of the intelligence community agencies in intelligence analytics. Our nation faces cybersecurity risks every day. I find the work to identify and mitigate these risks extremely interesting and fascinating. More importantly, working in this field would enable me to serve my country and help keep our citizens safe. I hope to make a difference in the world of government intelligence analysis." 
Nick DeGennaro
Degree: Bachelor of Arts in Journalism and Media Studies from the School of Communication and Information and School of Arts and Sciences at Rutgers-New Brunswick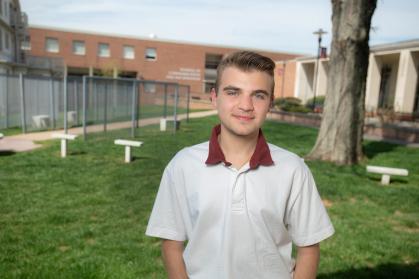 On making an impact at Rutgers:
"Besides the hundreds of people I've met and the amazing friends I've made, one of my favorite moments at Rutgers was a future student coming up to me at the Visitor Center where I work as an ambassador and telling me, 'You are the reason I enrolled in Rutgers.' It felt so full circle and made me proud to know that the work I do makes such an impact on so many students."