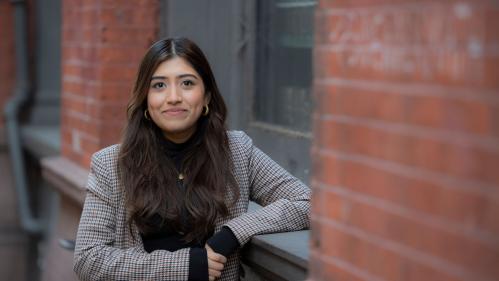 Distinguished Fellowships
Discover the Possibilities
A fellowship is an award that opens new doors, providing funding for students and alumni to support study abroad, graduate study, teaching, or internship experiences, and in some cases, undergraduate study.
Search our database for all of the available educational opportunities.
Explore your options and identify your goals to start your application process.
Schedule an advising appointment. Our expert advisors work with you to determine which fellowships are a good fit for you and provide support each step of the way.
Rutgers Named Top Fulbright Producer
Goldwater Scholars from Rutgers
Rutgers Student Named Marshall Scholar
Find Available Fellowships
In addition to well-known fellowships, like the Fulbright Student Program, there are hundreds of other fellowships available to students from all class years, including graduate students and alumni. Use our fellowship selector tool to discover which fellowships are the right fit for you.
Some fellowships require a Rutgers nomination or endorsement meaning you must apply through our office first. There are also many fellowships that allow you to apply on your own, however, we still encourage all interested students to meet with our experts for support and advice throughout the application process.
The Office of Distinguished Fellowships offers assistance to students—from first-years to seniors—and recent graduates in all stages of the application process for major national fellowships. Our office provides information on available programs, strategic planning, advice, and support for completing a competitive application. Students interested in applying for fellowships are encouraged to schedule an appointment via Handshake (requires Rutgers NetID and Password). To learn more about fellowships and the application process, enroll in the ODF-Path to Fellowships canvas course.
Meet the Staff
We're here to answer your questions and help you navigate each step of the fellowship application, submission, and interview process.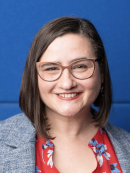 For over a decade, I've been advising students for success with national and international fellowships. I'm committed to building awareness of exceptional fellowships opportunities, increasing access, and emphasizing the benefits of the entire fellowships advising process. Originally from a small town in central Kansas, I got my bachelor's at the University of Kansas and my master's and PhD in German and Scandinavian Studies from the University of Minnesota. I'm excited about living in Central Jersey with my husband, son, and two tabby cats.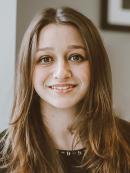 I join the office with experience in mentorship, academic and fellowship advising, language education, and qualitative research. Before joining the team, I held a variety of roles in higher education and previously served as a fellowship advisor and communication and outreach assistant at GradFund at Rutgers. I'm dedicated to empowering students with the tools and resources needed to navigate fellowship applications. Beyond my professional pursuits, you can find me exploring new hiking trails, coffee shops, and baking new recipes.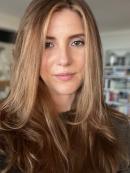 I have served as a fellowship advisor since 2015 helping Rutgers undergraduate students navigate the process of applying for nationally competitive awards. Prior to working for the Office of Distinguished Fellowships, I managed the Plangere Writing Center and tutoring program where I helped Rutgers students improve their writing skills. Before earning my bachelor's in English Literature, I spent six years working in the fashion and beauty industry as a makeup artist and stylist in Los Angeles, California.
For general inquiries and advising, schedule an appointment with the Office of Distinguished Fellowships via Handshake (requires Rutgers NetID and Password). You can also visit us at Bishop House, Room 201 located on the College Avenue Campus.