Yiddish: Biography of a Language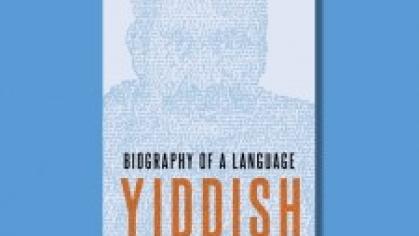 The most widely spoken Jewish language on the eve of the Holocaust, Yiddish continues to play an important, vibrant, and evolving role in Jewish life--from Hasidim for whom it is a language of daily life, to avant-garde performers, political activists, and LGBTQ writers who turn to it for inspiration. Jeffrey Shandler, distinguished professor of Jewish studies, tells the story of this centuries-old language—the defining vernacular of Ashkenazi Jews--in the unusual form of a biographical profile in his new book Yiddish: Biography of a Language (Oxford University Press, 2020).
In conversation with literary scholar Josh Lambert, Wellesley College, Shandler will discuss how this approach to telling the story of Yiddish offers insights into the dynamic relationship of the language with its speakers and their culture. Together, Shandler and Lambert will explore the wide range of symbolic values that Yiddish speakers and others have invested in the language over the centuries.
Advance registration required.