Visiting Filmmaker Series: Director Robert Eggers, "The Lighthouse"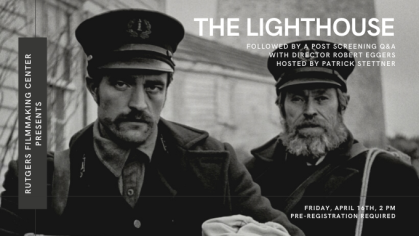 Mason Gross School of the Arts welcomes Robert Eggers to the Spring 2021 Visiting Filmmaker Series for a virtual Q&A.
Eggers, whose 2015 debut feature The Witch was awarded the directing prize at the Sundance Film Festival, will be in conversation with Mason Gross filmmaking faculty member Danielle Lessovitz. The Q&A will follow an independent screening of Eggers' 2019 film The Lighthouse, which stars Willem Dafoe and Robert Pattinson.