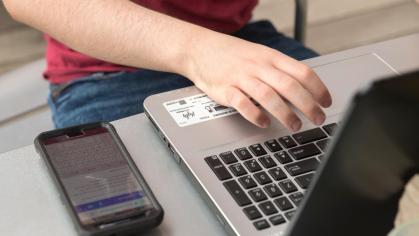 Rutgers' intensive summer term offers matriculating students the opportunity to fulfill a major requirement and earn credits toward a degree, improve grade point average, or simply learn about a subject of interest.
Non-Rutgers students, including high school students, can also sign up for courses, which run the gamut from business writing and animal science to Chinese calligraphy and Latin American cinema.
The schedule is intense: summer courses can run anywhere from two to 12 weeks, with most meeting for six to eight weeks.
There are three major sessions during the summer.
Summer Session I begins on May 26.
Summer Session II begins on June 22.
Summer Session III begins on July 6.
Search our vast catalog of summer courses.
Learn more about registering for Rutgers summer session courses.
Review the add/drop period for your session and the cancellation and withdrawal dates.