Scarlet and Black Virtual Symposium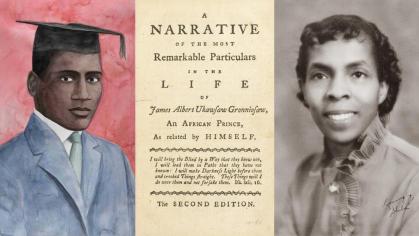 The Scarlet and Black Project invites you to a virtual symposium to celebrate the release of its newest books from Rutgers University Press.
Join and reflect on the first five years of the Scarlet and Black Project and look towards the future. The celebration will include panels and presentations that discuss the scholarship, public history, and community engagement aspects of our the project.
Available for pre-order now, Scarlet and Black 3-volume set includes:
Volume 1: Slavery and Dispossession in Rutgers History
Volume 2: Constructing Race and Gender at Rutgers, 1865-1945
Volume 3: Making Black Lives Matter at Rutgers, 1945-2020