Jerusalem: City of the Book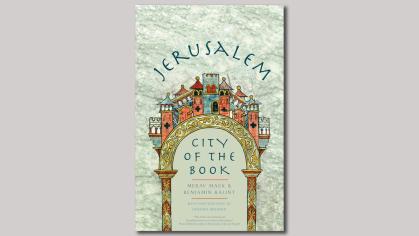 Join the Allen and Joan Center for the Study of Jewish Life, Rutgers–New Brunswick Libraries, and the Center for Middle Eastern Studies for a distinguished panel discussion that will tell the story of Jerusalem, where some of the Western world's most enduring ideas were developed, through its historic Jewish, Christian, Islamic, and Armenian literary treasures.
Participating experts include:
Benjamin Balint, coauthor of Jerusalem: City of the Book, will discuss unusual caretakers of Jewish library collections;
Father Columba Stewart, executive director of the Hill Museum & Manuscript Library at Saint John's University, will talk about rare early Christian and Islamic manuscripts; and
Bedross Der Matossian, associate professor of history at the University of Nebraska–Lincoln and president of the Society for Armenian Studies, will explore literary treasures of Armenian Jerusalem.
The panel will also address how libraries and archives continue to play a critical role in preserving history and culture, and will showcase current efforts to digitize and preserve endangered documents.
This virtual event is free and open to the public. Advance registration is required.