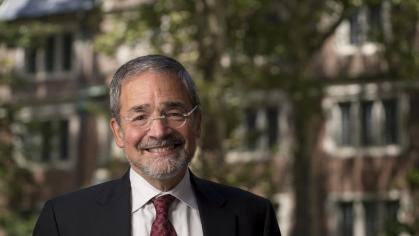 Join Rutgers Biomedical and Health Sciences' Chancellor Brian Strom for his next COVID-19 Health Briefing on Thursday, February 18.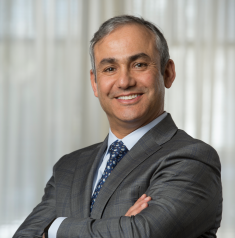 Thursday's discussion will include an update on Rutgers' vaccination planning with Vicente Gracias, vice president for Health Affairs, senior vice chancellor for RBHS Clinical Affairs, and professor in the Department of Surgery at RWJMS.
Attendees are invited to submit questions related to this week's topic by Wednesday, February 17. Please note that due to time constraints, not all questions will be answered. 
Zoom Webinar Link 
Passcode: 289079
By phone: 646-558-8656
Webinar ID: 971 1537 5457
Submit your question for Thursday's briefing.
If you are unable to attend Thursday's briefing, you can also tune in to Chancellor Strom's COVID-19 podcast. In each episode, the hosts and featured guests will delve into important issues related to COVID-19, such as mental health impacts and resources, impact on kids, vaccination distribution updates, and more. Be sure to bookmark RutgersCast to listen to the discussion.