Conversations on Dance and Disability with Evan Ruggiero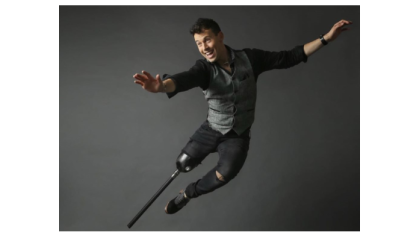 Evan Ruggiero is a self-identified disabled dance artist, specializing in musical theater and tap dance. This lecture-performance will include Ruggiero's tap-dance demonstrations and a brief lecture on the history of peg-leg style tap dancing, referencing the historical artistic accomplishments of African American dancer Peg-Leg Bates, a single lateral lower leg amputee tap dancer from the early part of the 20th century who developed a unique tap dancing style that took the theatrical dance world by storm, nationally and internationally.
Registration is not required; however, due to current COVID-related restrictions, this event is restricted to university faculty, staff, and students.