Class of 2020 and 2021 Celebrations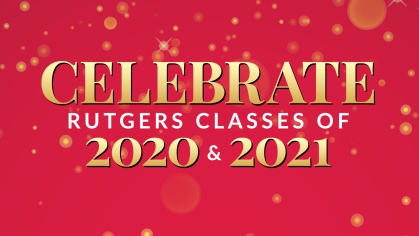 Rutgers University–New Brunswick and Rutgers Biomedical and Health Sciences Class of 2020 and 2021 graduates are invited to in-person celebrations events.
During these events, you will be honored in front of your guests along with other members of the Classes of 2020 and 2021. This is your time to cross the stage, rekindle relationships in person, visit your favorite places on campus, and honor your achievements.
Attendees from both classes are also invited to additional events being planned that weekend.