The Catlin Memorial Lecture: What Do You Value: Changemaking in an Ever Changing World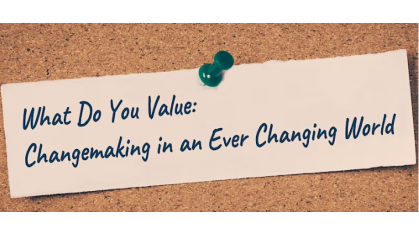 In a rapidly evolving world where discord and conflict dominate the public square, policymaking in the public interest is as hard as it has ever been. With 15 years of experience in social policy research, advocacy, and implementation, Brandon McKoy MCRP '13, vice president for State Partnerships, Center on Budget and Policy Priorities, will delve into how he determined what drives his values and priorities, hoping to model how people can develop a career full of purpose and impact. He will also discuss his experiences supporting robust democracy and effective public programs, and how they shaped his career of public-interest work. By pushing against conventional wisdom, maintaining a long-term view, and developing a solid professional and personal network to aid his efforts and reach his goals, he hopes to help students and young alumni better understand how they can prepare for public oriented careers during times of incredible national strife and difficulty.
The Robert A. Catlin Memorial Lecture honors the legacy of Robert A. Catlin, Bloustein School professor, who died in July 2004. Dr. Catlin began his career as a staff planner for governmental agencies and community organizations in several cities, including Los Angeles, Washington, D.C., and New York. He also served as dean of the College of Social Science at Florida Atlantic University, dean of the Camden College of Arts and Sciences at Rutgers, and provost and vice president for academic affairs at California State University, Bakersfield. He was inducted as an AICP Fellow in 2001. At the Bloustein School, he specialized in urban revitalization and the impact of race in public policy decision-making.