All the Rage: Black Creativity in Pandemic Time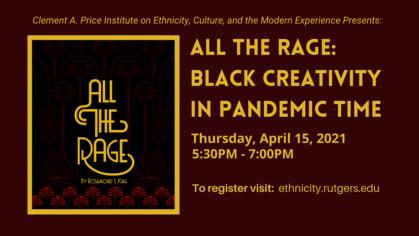 Join the Clement A. Price Institute on Ethnicity, Culture, and the Modern Experience for a discussion of how Black queer writers have been able to weave pleasure and joy into not only their writing but their lives during this pandemic time.
Poet, scholar, and director of the Ethyle R. Wolfe Institute for the Humanities at Brooklyn College, Rosamond S. King, will also be doing a reading from her new book All the Rage.