Nursing Excellence Starts at Rutgers
The School of Nursing, a part of Rutgers Biomedical and Health Sciences with locations in Newark, New Brunswick, and Blackwood, offers programs across all levels of nursing practice, including bachelor's, advanced practice, doctoral, and certificate and professional development programs. One of the nation's largest, most comprehensive nursing schools, the School of Nursing is dedicated to the pursuit of excellence in education, research, and evidence-based health care delivery and the promotion of community health.
Doctor of nursing practice program in the U.S.
Nursing master's program in U.S.
NCLEX pass rate for first-time test takers
The Desire to Make a Difference
Our students are compassionate changemakers dedicated to serving the greater good of the community. Aspiring nurses and those already in nursing who want to take their career to the next level choose the School of Nursing for its broad range of academic options, renowned faculty and research opportunities, access to 200+ affiliated clinical sites across the state, and so much more. 
"I was able to achieve great things..."
"The amount of support I received from the School of Nursing resources, like the Educational Opportunity Fund program, was unparalleled. From their summer enrichment program to textbooks, tutoring, and counseling, their support is why I was able to achieve great things at the School of Nursing!"

Boris Boucicaut, SN'19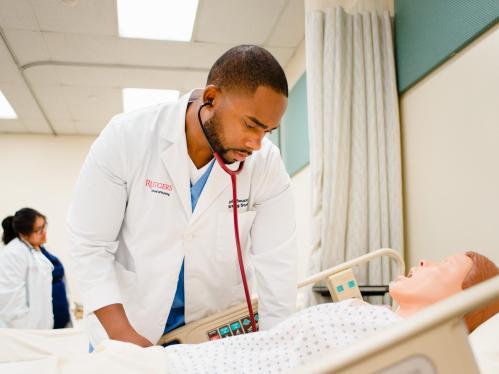 Earn a Second Degree in Nursing
Take the fast track to a bachelor's degree in nursing with an accelerated, second-degree program that's just four semesters. Build on previous bachelor's coursework with a second degree that will prepare you to begin your career in nursing.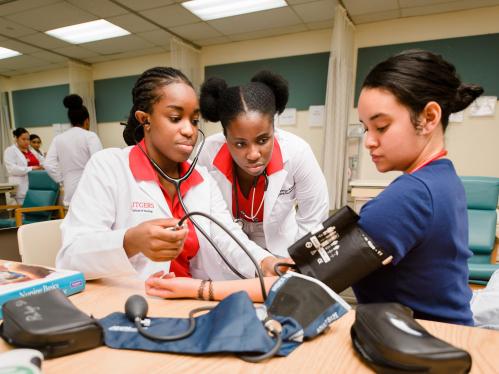 Faculty Spotlight: Jeffrey Kwong
"With the changing health care environment today, I think the door is wide open for nurses, especially those who are interested in pursuing advanced practice," says Jeffrey Kwong, a professor in the Division of Advanced Nursing Practice at Rutgers School of Nursing.
Student Spotlight: Rosario Sanchez
Forensic nurse Rosario Sanchez is pursuing her PhD in nursing. As a developing nurse scientist, she's researching the role of nursing in the fight against human trafficking.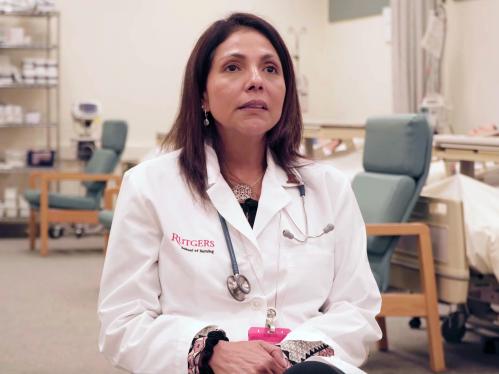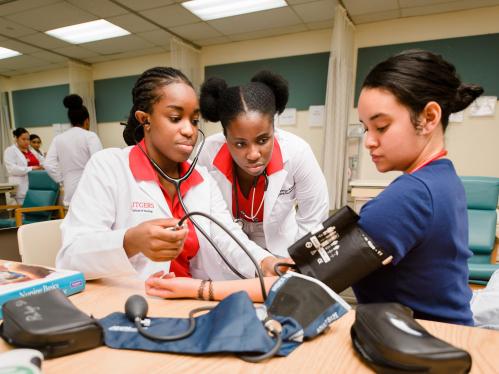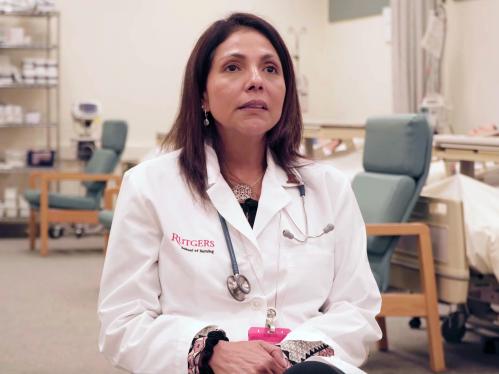 Discover the School of Nursing
The School of Nursing is a leader in nursing education, research, scholarship, and clinical care contributing to the improvement of health.