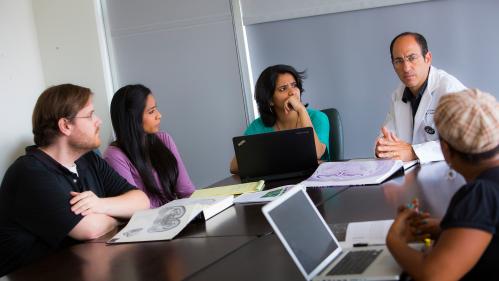 New Jersey Medical School
Be the Difference
New Jersey Medical School, located in Newark and part of Rutgers Biomedical and Health Sciences, is committed to educating humanistic, culturally competent future physicians. Our community fosters diversity in the medical profession and actively recruits students from backgrounds that are underrepresented in medicine. The school's longstanding history and the unique demographics within the city of Newark provide an educational experience designed to transform our students into the physician leaders of the future.
Percentile for ethnic diversity of student body among U.S. medical schools
NIH-funded institution in New Jersey for basic science and clinical work
Match rate in highly competitive specialties exceeds the national average
Academic departments across the basic and clinical sciences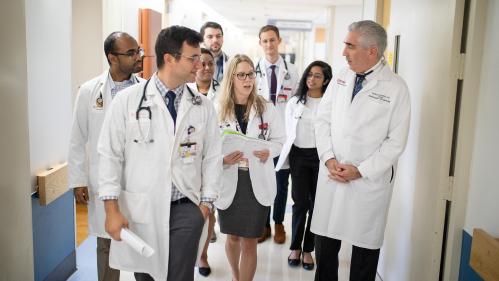 An Education That Makes a Difference
Through a dynamic and integrated curriculum featuring team-based learning, podcast lectures, small clinical groups, and more, gain hands-on experience and early exposure backed by rigorous foundational coursework that covers the micro and macro aspects of human health. New Jersey Medical School's innovative curriculum explores four major themes: organ systems, integrated clinical practice, service learning, and professional identity development.
When the Student Becomes the Patient
"I always wanted to be a doctor, and I always liked science," says Bryan Ciccarelli, a lymphoma survivor and student in New Jersey Medical School's combined MD/PhD program. He plans to focus his research and professional practice on blood cancers. "Wherever I end up, I want to work survivorship issues into my practice."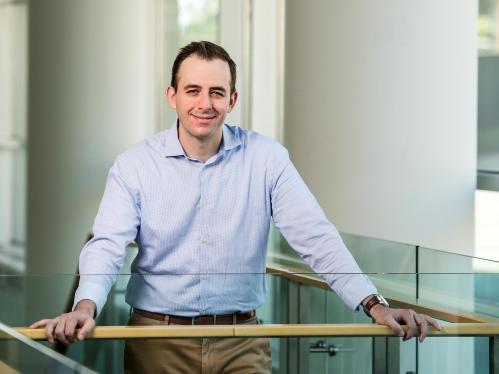 Medical Departments and Divisions
With 20 academic departments spanning the basic and clinical sciences, New Jersey Medical School gives its students the opportunity to explore an array of medical disciplines. Most departments contain numerous divisions focusing on clinical specialties.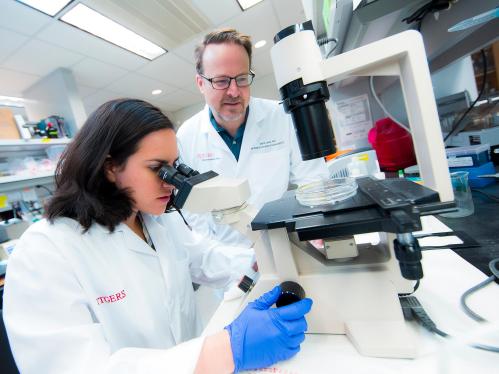 Spotlight: Research Excellence
Research is central to the mission of New Jersey Medical School, home to some of the most advanced biomedical research facilities around. Investigators at New Jersey Medical School make significant contributions to basic and clinical research. The school's areas of research excellence span a variety of fields and include cardiovascular disease, infection and immunity, and neuroscience, and its state-of-the-art research facilities are leveraged by the Rutgers community, as well as by researchers and scientists in the biotechnology and pharmaceutical industries.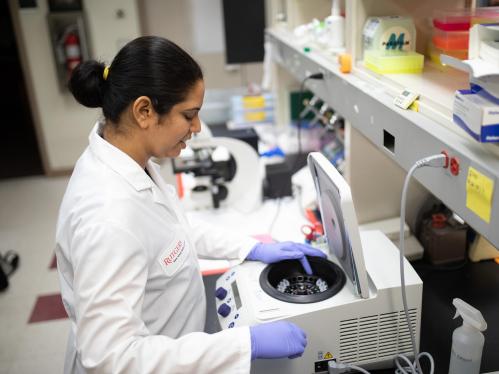 Discover New Jersey Medical School
Students come to New Jersey Medical School to learn how to be collaborative physicians, educators, and researchers with a focus on the health of underserved and vulnerable populations.