The university announces new leaders for SAS, Bloustein, Engineering, Douglass
Rutgers University-New Brunswick Chancellor-Provost Francine Conway has announced new deans to lead the School of Arts and Sciences, Edward J. Bloustein School of Planning and Public Policy, School of Engineering and Douglass Residential College.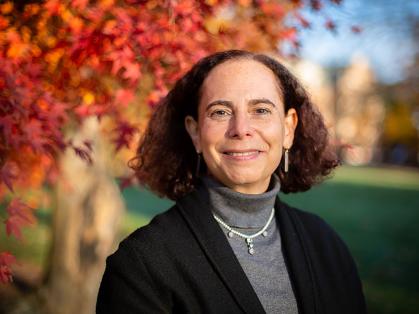 Wade currently works at the University of Connecticut as dean for the College of Liberal Arts and Sciences – UConn's largest and most academically diverse college with 10,000 undergraduate and 1,600 graduate students, 24 departments and a school of public policy. Wade previously worked at Michigan State University (MSU) for nearly 25 years, including as associate provost for faculty and academic staff development, and as chair of the Department of Psychology.
At UConn, Wade led the creation of a strategic plan that set forth vision and goals with significant parallels to the Rutgers-New Brunswick Academic Master Plan. She also revamped the college's faculty and staff awards to recognize success in priority areas and worked to build a faculty-driven model for success.
Following a nationwide search for the new Executive Dean of SAS, she will lead Rutgers-New Brunswick's largest school, with more than 20,000 undergraduates and 47 departments and programs. Wade will also serve as Distinguished Professor of Psychology.
In her role as associate provost for faculty and academic staff development at MSU, Wade collaborated with faculty and staff to advance careers at the university through inclusive, collaborative and experiential learning. She coordinated the university's leadership development work, aiming to encourage future leaders and enhance the performance of current leaders. She joined the MSU faculty in 1995 as an assistant professor in psychology, held an appointment in integrative biology and was a member of an interdepartmental doctoral program in neuroscience. Wade became a full professor in 2004. Her scholarly research, funded by the National Institutes of Health and the National Science Foundation, focused on understanding the hormonal and genetic factors that regulate brain structure and behavior.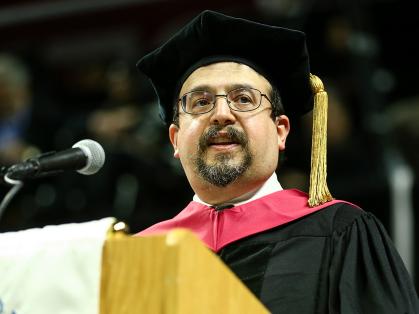 Shapiro's appointment follows a nationwide search for Bloustein's new dean, and his service as interim dean since June 2022. He led the school's 30th-anniversary celebration, hired 10 new faculty members representing nearly 20 percent of Bloustein's faculty and prioritized the recovery of Bloustein's community following disruptions caused by the COVID-19 pandemic. Shapiro previously served Bloustein as associate dean of faculty, supervising faculty hiring, promotion and discipline; and for seven years as director of the public policy graduate program, creating two new dual degrees and an undergraduate major and minor in public policy.
He also serves as a professor in the Bloustein School, has taught undergraduate and graduate courses on public policy and related subjects and serves as the principal investigator of the New Jersey State Policy Lab.
A scholar of U.S. regulatory policy, Shapiro has written four books and publishes work in political science, public administration and public policy journals as well as law reviews. He has been quoted extensively in the news media and regularly writes opinion articles for The Hill.  Shapiro joined the Bloustein School in 2003 after receiving his doctorate degree from Harvard University and working for five years at the U.S. Office of Management and Budget.
Cuitiño's appointment follows his service as interim dean, a role he assumed in July 2022. During that time, the school welcomed the largest first-year engineering class in its history; initiated several full-time faculty searches that resulted in several faculty joining the school. Cuitiño has reenergized the school's relationship with alumni and donors and imagined new ways for supporters to impact its students positively. 
Cuitiño previously served as professor and chair of the Department of Mechanical and Aerospace Engineering. As chair, he led that department to add several new full-time faculty members; establish a bachelor's degree in aerospace engineering along with a master of engineering degree and international 3+2 and 4+1 programs; and develop graduate certificates in advanced manufacturing, robotics and automation, space, additive manufacturing and business innovation.  
He was the Rutgers site leader in establishing the National Science Foundation-funded Engineering Research Center for Structured Organic Particulate Systems. A fellow of the American Society of Mechanical Engineers, Cuitiño joined the School of Engineering in 1993. As dean, he will continue to serve as professor of mechanical and aerospace engineering.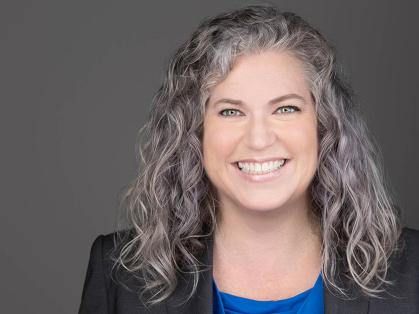 Rehbein's appointment follows a nationwide search for the new Douglass leader, and her service as interim administrative dean since June 2022. As Douglass' interim leader, Rehbein aligned roles and responsibilities to the college's commitments and created long-term planning processes for program development and budgeting, including opportunities for students to participate. She has formalized existing partnerships with academic schools and created new partnerships focused on research and programming around gender, including in the arts and social sciences.
Rehbein has engaged Douglass with the Academic Master Plan process at Rutgers-New Brunswick, focusing on how Douglass' proficiency delivering high-impact first-year experiences can serve a wider population of students. Rehbein also has continued to meet and speak with alumni as well as build new relationships on behalf of Douglass. 
She previously served Douglass as dean for advancement. In each of her roles she has focused on planning for Douglass' future and on communications, sustainability, collaboration-building and strengthening the college's relationships with student leaders, staff, donors and alumnae. Rehbein has more than two decades of experience in nonprofit leadership, higher education and health and human services organizations. Her research focuses on women's leadership development in the nonprofit sector, specifically on gender and other disparities between the nonprofit workforce and leadership.