Initiated through Chancellor Francine Conway's ScarletWell program, the collaborative effort aims to scale up assessment and treatment offerings
Rutgers University has received a grant from the New Jersey Office of the Secretary of Higher Education – which, coupled with strategic funds from the Office of the Chancellor at the New Brunswick campus – will make it possible to bolster assessment and treatment services for Rutgers students with attention-deficit/hyperactivity disorder (ADHD) and autism at a fraction of the typical cost.  
College students who are neurodivergent – a term often applied to individuals with diagnostic classifications such as ADHD, autism, dyslexia and Tourette syndrome – face a major hurdle when seeking assistance, said Joshua Langberg, a licensed clinical psychologist, professor of psychology and director of the Center for Youth Social Emotional Wellness. He said students must have the necessary documentation to qualify for accommodation and medication services, and this type of evaluation often isn't available on college campuses and can cost $1,000 to $2,000 in the community.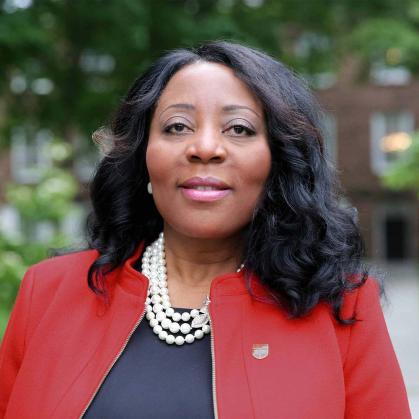 "We want everybody who comes to Rutgers to be able to engage and participate at their fullest possible potential," said Langberg. "That's why we exist." 
The funding will make it possible to offer mental health evaluations through the Center for Psychological Services that would include a comprehensive assessment of ADHD (as well as checking for anxiety and depression) to Rutgers students for $150. 
This effort to rapidly scale-up assessment and treatment services stems from a partnership initiated through ScarletWell – a public health- and prevention-focused approach to mental health and wellness led by Rutgers–New Brunswick Chancellor Francine Conway – and involving the Center for Youth Social Emotional Wellness, the Rutgers Center for Adult Autism Services and the Graduate School of Applied and Professional Psychology (GSAPP). 
"This is about creating a welcoming, equitable and supportive environment that helps all of our qualified students – including those who are neurodiverse – to make the most of the world-class education we offer," said Conway, who noted ScarletWell is an initiative of the Rutgers–New Brunswick Academic Master Plan, a blueprint for the institution's future of excellence focused on student success, scholarly leadership, innovative research and community engagement. 
Bolstering these support services is an equity issue, said Christopher Manente, the executive director of the Rutgers Center for Adult Autism Services and an associate professor of clinical practice at GSAPP. 
"Essentially, neurodiversity is a facet of equity inclusion, just like racial diversity or religious diversity or diversity related to gender or sex," said Manente, adding that this dimension of diversity, equity and inclusion (DEI) is often left out of DEI policies at corporations and universities. "It refers to the natural variance that exists within the human species in brain function and cognitive ability." 
Manente, who identifies as neurodivergent, added: "There's this misconception that if someone is neurodivergent that likely makes them less intelligent. There are many autistic students that go through our program who have genius-level IQs and are blowing the curve" in their classes across a variety of very technical and complex academic disciplines.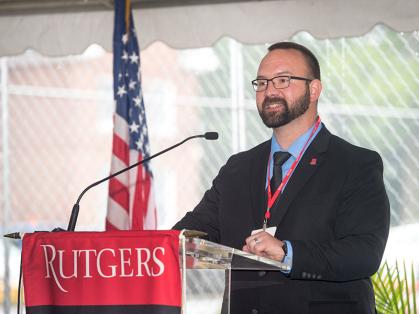 Plans call for expanding the availability and range of services for students with autism.  
Strategic funding from the chancellor's office will help expand the College Support Program (CSP), a unit of the Rutgers Center for Adult Autism Services that provides support for students on the autism spectrum, said Manente, who is working to bolster mental health services for CSP students alongside Vanessa Bal, the director of the Psychological Services Clinic at the Rutgers Center for Adult Autism Services, Karmazin and Lillard Chair in Adult Autism and an associate professor at GSAPP. 
Manente said the goal is to increase the number of students enrolled in CSP as well as offer the program – which, at $3,500 a semester, can be "a financial hardship" – at a reduced cost or no cost. 
We've wanted to increase access to evaluation and supports for a long time.

Noa'a Shimoni

associate vice president for student health and wellness
"We've wanted to increase access to evaluation and supports for a long time," said Noa'a Shimoni, the associate vice president for student health and wellness who helped obtain state funding. 
More than 5 percent of college students report a diagnosis of ADHD "and many more suspect they may have ADHD but have not had access to the resources necessary to get evaluated," said Langberg, adding that colleges and universities throughout the United States require documentation in the form of an evaluation report in order for students to be eligible for accommodations and medication treatment. 
Langberg said Rutgers graduate students will play a crucial role in expanding services. 
"These evaluations are being implemented by GSAPP clinical psychology students, providing a service to the Rutgers community and an important clinical training opportunity," he said of the ADHD assessments.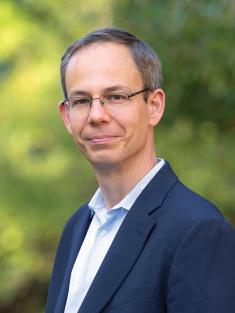 "That's important because Rutgers is actively training the next generation of medical and mental health providers," Langberg said. "One of the hardest parts about that training is giving students access to really meaningful ways to practice their skills. If we can say, 'Here's a top-notch training opportunity for you and we're actually going to pay you for your time and effort,' it is a real win-win because you're providing services and meeting the education needs of grad students." 
Langberg also is bringing a new program to Rutgers called Accessing Campus Connections and Empowering Student Success (ACCESS), which is a cognitive-behavioral therapy program that provides a combination of group treatment and individual mentoring for students with ADHD. 
 
In addition, Conway leads Rutgers–New Brunswick's ADHD Cultivating Compassion Project and ADHD clinic within GSAPP with the support of Stephanie Lyon, an assistant professor of clinical practice. While typical treatments for ADHD focus on modifying behavior, increasing resilience and improving emotion and behavioral regulation, the Rutgers initiative aims to support the whole child by addressing the thoughts, feelings and relationships that underlie behavior, thus helping children develop greater self-awareness and improve their ability to regulate emotions and behaviors. 
"Our goals center on student success," said Shimoni. "We hope to one, make ADHD evaluation accessible to students, regardless of family resources; two, give students the information they need to understand their diagnosis; and three, support students and teach them lifelong time management, organizational and other skills they will carry well beyond the university."