Sheryl Lee Ralph Shares Rutgers Memories on Eve of Commencement
The Emmy Award-winning actress and alumna talked to senior Kara VanDooijeweert for a pre-ceremony interview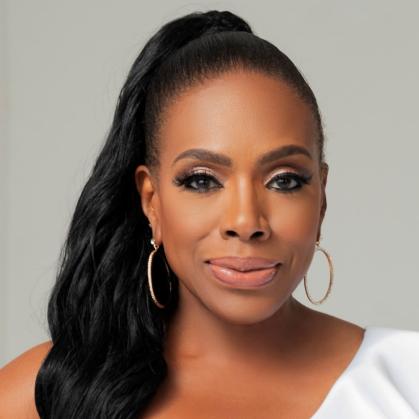 When Sheryl Lee Ralph was interviewed to join Rutgers College's first class of undergraduate women in 1972, she was asked one serious question: What would she do in a bathroom with urinals?
"Use the toilet," she responded.
Logical and concise, that answer must have been the right one, because — at only 16 years old — she was accepted.
"I was the youngest person in that first class of women," Ralph said. "There were 400."
From day one, Ralph was an unconventional Rutgers student. Her youth had her quickly transferred to a single dorm room where she lived, roommate-free, for the majority of her university career. The solitude, she found, helped her to stay focused and diligent. At age 19, she graduated with an expedited degree.
Three years may seem like a short time, but to a starry-eyed high achiever, that window is enough to write history. Ralph, even as a teenager, was keenly aware of that fact.
"I was student body president," she said. "I was the editor of The Targum. I was in a theater club overseen by Avery Brooks, the first Black captain on Star Trek. I went into college knowing I had to 'do the work' and 'get the assignment done.'"
That assignment, she explained, meant getting prepared for the real world. The work corresponded to the networking, self-exploration and persistent effort necessary to make that happen. In her hyper-awareness, Ralph knew Rutgers was the link to achieving her dreams. Maximizing her time on campus, therefore, would help her become who she wanted to be.
When Ralph first arrived on the banks of the Raritan, she was a pre-med major. After joining a small Black theater club on the Livingston campus, however, she discovered her passion for acting. At the time, she recalled, women were not permitted to major in studies deemed "female" (of which theater was one), so she took the next best option: an English major with a theater minor.
Ralph's acting talent was validated by her professors who, despite her status as an underclassman, cast her in leading roles in school productions. She remembers the late John Bettenbender as a particular educator who encouraged her success. The way "he saw my potential," she said, gave her the confidence to live up to it. With trust in his faith, she moved boldly in the direction of her aspirations.
In the evenings, Ralph took advantage of Rutgers' close proximity to New York City by hopping on the train and catching all of Manhattan's biggest theater productions. By strategically creating a position for herself in The Targum as the school's resident theater critic, she was able to attend shows for free, an opportunity that allowed her to observe and extrapolate lessons from Broadway's most talented performers. Back on campus, she applied those learnings to her own craft.
As Ralph grew as a performer, scholar and journalist, her drive and unconventionality caught the attention of scholarship committees and publications nationwide. In 1975, Glamour Magazine named her one of America's Top 10 College Women. Shortly after, she graduated at the top of her class. These accomplishments were not only a testament to her own talent, but proof to the university that its decision to admit women was the correct one. Gender, Ralph proved, is not a weakness.
On Sunday, May 14, nearly 50 years later, Ralph will return to the university to address the Class of 2023 at the Rutgers University-New Brunswick and Rutgers Biomedical and Health Sciences 257th anniversary commencement ceremony. With an Emmy, Critics Choice and Independent Spirit Award under her belt, she will be awarded an honorary doctor of fine arts degree – a diploma that will finally acknowledge the theater major she would have liked to declare all those years ago.
"This commencement is very meaningful for me," she said of her upcoming campus appearance. "It's nice to be remembered by your alma mater, even if it is 50 years later. I will be amazed at the fact that I am actually standing there, dressed to receive my honorary degree."
As Ralph prepares for her trip back to Rutgers, she fondly recalls the lessons she learned the last time she traversed its manicured grounds. Though she has not revealed the contents of her commencement address yet, it is likely that the speech will take some inspiration from these special pieces of knowledge.
"I will never, ever forget Dr. John Bettenbender, and how he looked at me and saw my potential," she said. "And how he made sure that I lived up to that potential. I was always put in a position to lead, to shine and to do Rutgers proud."
With those memories rooted deep in her heart, Ralph's life path has officially made it full circle. The understanding of her self-worth that she gained at Rutgers has — half a century later — brought her back in full honors.
And as for the upcoming graduates that would like to one day make that same journey? She reminds them they're already on the right path:
"If you knew the assignment," she said, "and you've done the work, then you are ready to go out there and conquer."
Kara VanDooijeweert is graduating Sunday from the School of Communication and Information with a bachelor of arts degree in journalism and media studies with a minor in business administration.