Rutgers Psychology Professor Named an IAspire Leadership Academy Fellow
Program helps broaden participation of underrepresented groups in higher education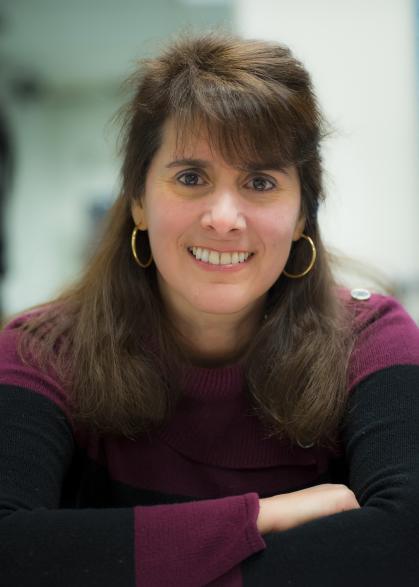 Elizabeth B. Torres, a professor of psychology in the School of Arts and Sciences at Rutgers University-New Brunswick, became interested in diversity, equity and inclusion while leading the New Jersey Autism Center of excellence (NJACE), a statewide organization that works with the community to guide autism research. 
She and her colleagues ran the podcast series "Celebrating Minorities in Science and STEM" to highlight underrepresented minorities in academia and share their paths to success.
"I realized how much these fellows wanted to give back to their communities and offer young generations new opportunities for change and growth," said Torres. "The hardships they shared clearly made them resilient and altruistic at the same time."
As a result of her work and interests, Torres was recently named a fellow in the IAspire Leadership Academy, a national program, which provides professional development for researchers from underrepresented groups to succeed in senior leadership roles. Fellows learn executive leadership skills for higher education environments and strategies for influencing institutional transformation.
"This fellowship will help me learn about leadership and acquire the necessary skills to occupy administrative positions that help accelerate change toward more inclusive and diversified STEM disciplines," said Torres. "I feel that despite efforts to help diversify academia, there is a need to include more underrepresented minorities in science, technology, engineering and medicine (STEM) who can inspire others who face similar challenges on their journey through academia. This is important work to broaden diversity in STEM and encourage innovation and out-of-the-box solutions to current scientific challenges at the intersection of medicine and technology. To that end, we will need diverse minds at work."
The IAspire Leadership Academy is targeted at mid-career individuals from traditionally underrepresented groups interested in serving in college or university leadership roles in STEM fields. Twenty-seven faculty and administrators were chosen this year from online applications.
The two-year program includes virtual and in-person sessions, peer coaching, development assignments and community building. In year two, Torres will apply the concepts and skills she gained in a project developed in collaboration with a senior leader.
Rutgers University–New Brunswick Chancellor Francine Conway said, "The mission of the IAspire Leadership Academy is aligned with Rutgers University–New Brunswick's commitment to creating a beloved community in which scholars from underrepresented backgrounds have the resources and support they need to thrive. This is an outstanding opportunity."