Historian Camilla Townsend discusses her new book, a collection of Lenape folklore, Thursday, Oct. 19, at the university's art museum in New Brunswick
A Rutgers historian is bringing Lenape tales to the Zimmerli Art Museum. 
Camilla Townsend, Distinguished Professor of History at the Rutgers School of Arts and Sciences, and Nicky Kay Michael, interim president of Bacone College in Muskogee, Okla., discuss their new book, On the Turtle's Back: Stories the Lenape Told Their Grandchildren, a collection of Lenape folklore.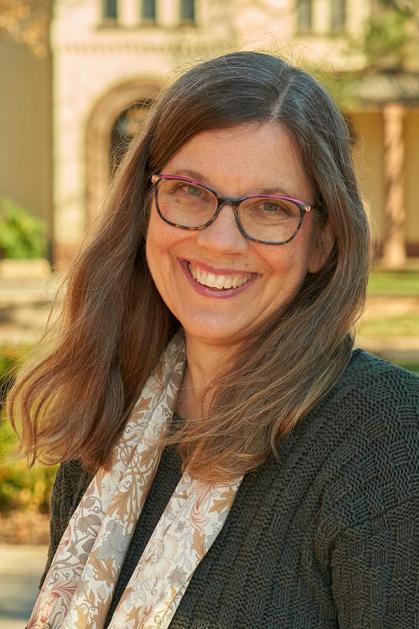 The talk, part of the Zimmerli's Indigenous Arts and Culture series, will be held from 6 p.m. to 7 p.m. (followed by a reception that ends at 8 p.m.) Thursday, Oct. 19, at the art museum, 71 Hamilton St., New Brunswick. Admission is free. 
"The four events in our fall Indigenous Arts and Culture series constitute an interdisciplinary exploration of a range of artists and academics working across the United States and in Australia to unearth the histories of Indigenous peoples," said Maura Reilly, director of the Zimmerli. "We are especially excited to showcase innovative research by Rutgers faculty through the event on Oct. 19 with Professor Camilla Townsend and her coauthor Nicky Kay Michael about their new book on Lenape folklore." 
On the Turtle's Back, available from Rutgers University Press, features stories published together in a book for the first time. Townsend discussed her work on the new book and other projects. 
What was your role in the creation of this book? 
When I was working on the Rutgers "Scarlet & Black" project, I found some Lenape (or Delaware) stories in the archive of the National Museum of the American Indian in Washington, D.C. They had been written down in the early 1900s, after the Lenape had been relocated to Oklahoma, and when the language was still vibrant. 
I really wanted to work on those stories! But first I needed to identify a Lenape co-editor, and I found one in Nicky Kay Michael, who was on the Delaware Tribal Council in and is also a fellow history doctor of philosophy. 
 
What drew you to Lenape folklore? 
As a historian of the Native American past, I have found it frustrating that so few Lenape ever had the power to hold the pen.  
I'm guessing that in your education in school, you were probably exposed to images of Lenape arrowheads, or drawings of corn, beans and squash. We almost never hear the thoughts or prayers or jokes or comments uttered by Lenape people – because they weren't doing the writing.  
These stories were especially compelling to me because they offer us a way into the thinking and imagination of the people who lived in New Jersey for millennia.  
Is there a particular story that is especially meaningful to you?  
I love most of the stories. Maybe my favorite is the one called "Rock-Shut-Up," about an orphan boy who is walled up in a tiny rock cave by his uncaring people, then rescued and cared for by bears. When he grows up, he is not grateful to the bears, but goes off to live with humans and leads them in hunting bears particularly cruelly, just because he can. 
Fortunately, the bears find a way to teach him some humility. In the end, the story is as funny as a Monty Python skit! 
What are some crucial takeaways you hope readers gain from the book? 
One element that I hope readers notice is that the stories are not about heroes who are charismatic and buff and always manage to win. Instead, the main characters often seem like real people, and they tend to need to learn a lesson or two.  
Often, Indigenous people's envisioning of the heart of life is quite different from the vision of Euro-descended people. 
What are you working on next?  
The book I'm working on now is about the Aztecs, and it's not unrelated to this Lenape book. My last work was on Aztec history, but the one I'm writing now is about Aztec religion. It, too, is based on stories!  
We humans reveal a lot about ourselves when we're telling a tale, don't you think?