On Speech: A Webinar on Free Speech and Academic Freedom
Two important values colleges seek to uphold are academic freedom and a campus environment that supports diversity and inclusion. When these values seem in conflict, how should colleges respond?
Join us for an important conversation on Monday, November 20, 2023, as Professor Stacy Hawkins examines a vital issue facing higher education today — academic freedom and its potential impact on cultural perspectives. Discussion will focus on issues relative to both concepts and how they can synergize to create a more dynamic educational atmosphere.
Rutgers–New Brunswick is committed to promoting educational forums to help our community distinguish between offensive speech and acts of violence that denigrate members of our community on the basis of race, religion, or nationality.
About Professor Stacy Hawkins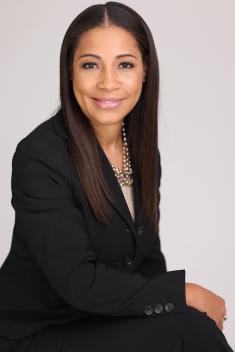 Professor Stacy Hawkins is an award-winning teacher and scholar. She formerly served as the Vice-Dean of Rutgers Law School in Camden, where she also teaches courses in Constitutional Law, Employment Law and an original seminar on Diversity and the Law. She is the recipient of numerous honors, including the 2023 Chancellor's Award for Diversity, Equity & Inclusion Leadership, the 2022 BLSA Champion for Social Justice Award, and the 2018 AALS Derrick A. Bell Award, which is given to those junior faculty who exemplify a commitment to diversity and critical race theory in their teaching, scholarship and service. She was also named Faculty of the Year by the graduating class of 2013 and Co-Professor of the Year by the graduating class of 2018.
Professor Hawkins's scholarship focuses on the intersection of law and diversity and can be found in journals published by the University of Michigan Law School, Fordham Law School, UCLA School of Law, the University of Pennsylvania Law School, the University of Maryland School of Law, and Columbia Law School, among others. She is a recognized expert on employment law and diversity, has given testimony before the U.S. House Judiciary Committee, and has been interviewed or quoted in various news outlets, including The New York Times, The Wall Street Journal, CNN, CNBC, NBC, The Washington Post, Newsweek, Time, Bloomberg News, The Courier Post, and Philadelphia Magazine.
In addition to law teaching, Professor Hawkins has spent more than two decades advising and training clients in both the public and private sector on issues of workplace diversity. She has held or holds a number of professional and civic appointments, including as a member of the New Jersey Supreme Court Committee on Diversity, Inclusion & Community Engagement, as an Advisory Board Member of the Public Interest Law Center, and as an inaugural member of the Pennsylvania Bar Association Diversity Team. Professor Hawkins earned her B.A. from the University of Virginia and her J.D. from the Georgetown University Law Center, where she earned various honors including the title of national champion of the Frederick Douglass Moot Court Competition.