Leading Towards Justice in the Legacy of Martin Luther King, Jr.: A Keynote by Angela Rye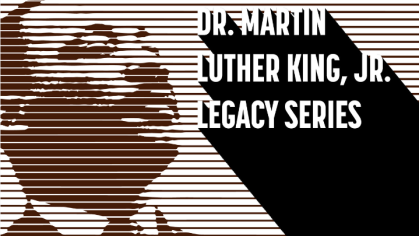 The university community celebrates the legacy of Martin Luther King, Jr. and highlights the histories of ongoing struggles for social justice and civil rights in the United States with Angela Rye.
Rye has a distinguished trajectory in the field of political and legislative strategy in the service of civil rights, and she is a champion for economic empowerment, civic engagement, and political involvement for young professionals. During this keynote, she will provide an address on the importance of civic engagement in the pursuit of greater access, equity, and justice. The university community will walk away with an increased awareness of how we can all lead in social justice work and how we are all involved in living in the legacy of Martin Luther King, Jr.