R-Comm
Rutgers Communications and Marketing (R-Comm) serves the vital missions of the Rutgers University–New Brunswick and Rutgers Biomedical and Health Sciences communities.
*Following data as of July 2020
Informing the World
Fueling continuous media coverage highlights Rutgers' great minds and great work, and is essential to maintaining our distinguished reputation. We're the dependable source for timely, relevant information and are skilled at preparing key individuals for high-visibility interviews.
Placements in Top-ranked Major Media
Keeping It Social
Connecting with the online community is a vital part of doing business, but it takes proper execution. Our team of social experts works tirelessly to maintain Rutgers–New Brunswick and Rutgers Biomedical and Health Sciences (RBHS) social channels with fresh content while also monitoring and engaging visitors 24/7.
Supporting Two Communities
Rutgers–New Brunswick and RBHS each have distinct marketing and communications needs that call for specialized attention from a dedicated team, and we proudly serve the larger, never-ending efforts of both.
Representing The Flagship
We live and breathe all things Rutgers–New Brunswick. We've come to know our community and we understand its stakeholders. From communicating at the highest levels to the press and the public to producing multimedia and national marketing campaigns, we're here to represent you and your hard work like no one else can. Some of our main focuses are:
Brand Platform Development
Executive Communications
Marketing Campaigns
Creative and Digital Production
Media Relations
Video/Multimedia Production
Speech Writing and Coaching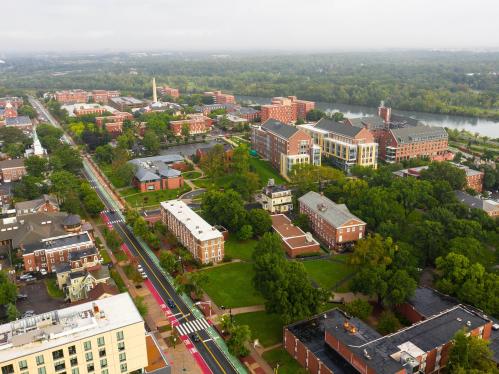 Protecting Us
The landscape of modern health has always been complex, and is evolving faster than ever. As a result, RBHS has communication needs unlike any other community. R-Comm brings an unrivaled understanding of the current environment, and we're uniquely positioned to support your game-changing, life-saving work, including:
COVID-19 Communications
Academic Health and Clinical Care Marketing
Flu Communications and Preparations
Celebrating and Highlighting Healthcare Workers
Speech Writing and Coaching
Interview Preparations
Executive and Board Presentations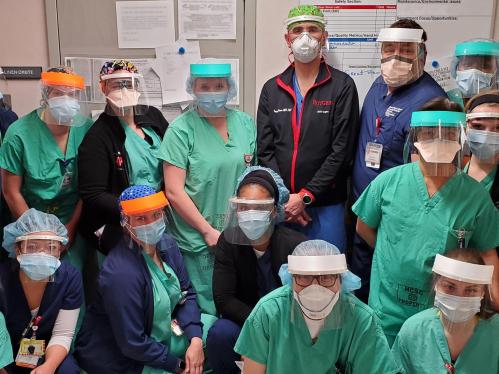 Bridging Rutgers to the World
Providing an essential link between Rutgers and the community at large, we help local residents and organizations connect to the university's many resources. We lead, manage, and produce Rutgers Day, the largest event at Rutgers and one of the largest in the state of New Jersey, with more than 90,000 attendees and over 600 programs spanning 6 hours across 4 campuses throughout New Brunswick and Piscataway. We also provide ongoing support for:
Community Outreach
Newsletter Distribution
Event Planning and Production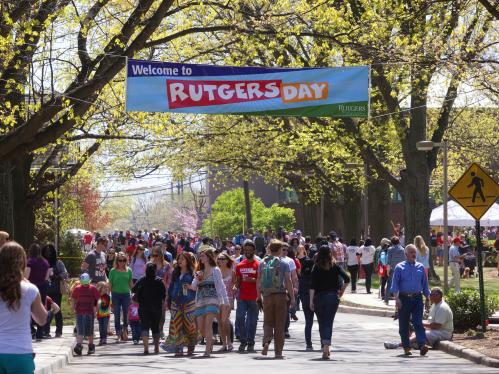 The Tools You Need
Browse the growing library of communicator resources, templates, and guidelines as you prepare your next outreach.
Making It Happen
Your great ideas need resources and experience to realize their full potential. Our production hub of seasoned writers, designers, and multimedia specialists is a creative powerhouse that can help bring your messages to life.
#weRUnited
When everyone's world was turned upside down by the pandemic, the Rutgers community came together as never before to find solutions, to inspire, and–as always–to educate. This campaign takes the lead in communicating the value of a world-class research institution and our contributions to the global community as we combat COVID-19 on many different fronts.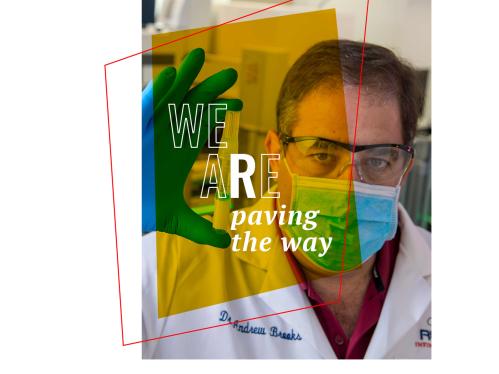 Rankings Campaign
There's much to be proud of at Rutgers–New Brunswick: a top university in the northeast and a top 25 public university nationwide. R-Comm is communicating the value of our far-reaching opportunities, a place where students can thrive; while also promoting our reputation of supporting the global community. Leveraging our rankings is one way to entice prospective parents, students, and faculty to explore all that Rutgers has to offer.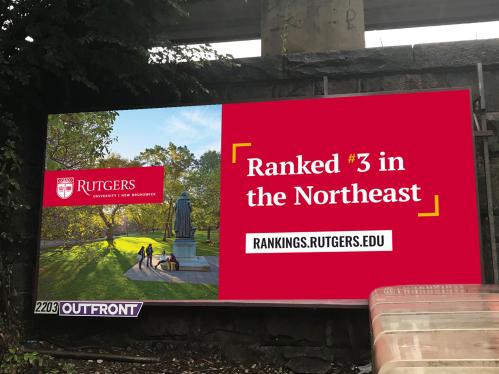 CommPact
Brand Work
This is a pact with our communicators, a commitment to a clearer, stronger identity. Uniting under one brand will elevate Rutgers universitywide. The need to bring our wide-ranging areas of expertise into a single platform is undeniable, a step that will enable the university to articulate its value and what we stand for. A unified brand empowers us to promote the university as a whole rather than its individual priorities, and will ultimately help Rutgers continue to build its community.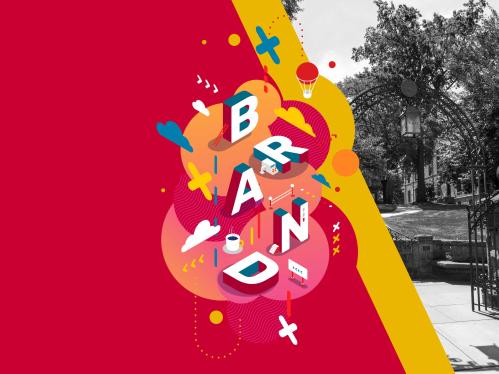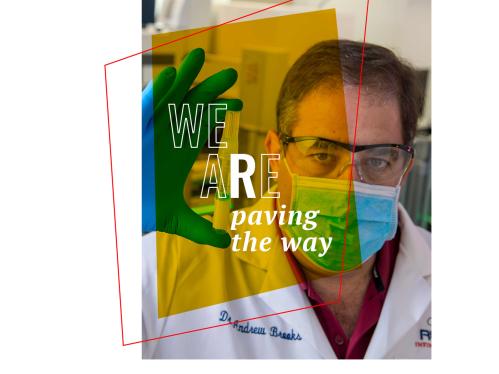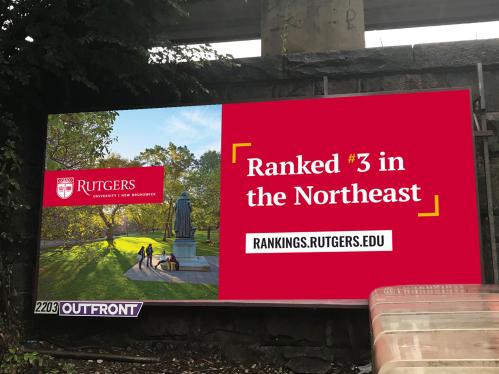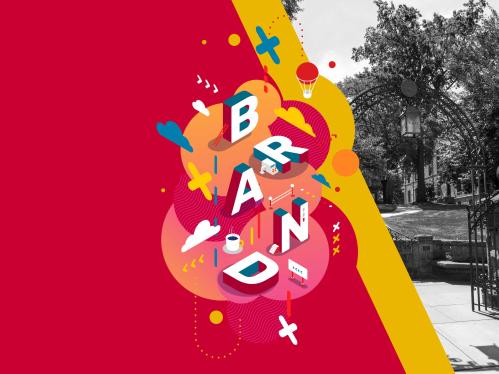 Strategizing Your Digital Success
We devise content strategies for websites and email campaigns that meet your goals and priorities by informing, engaging, and driving response.
Increase in Sessions and New Users
Broadcasting Far and Wide
Rutgers' own professionally and student-staffed RU-tv network generates original programming and expertly broadcasts/streams live events with uniquely impactful uses.
An Enhanced Student Experience
RU-tv's student employees, interns, and living-learning community gain hands-on experience in editing, engineering, master control, operations, and marketing. RU-tv alumni work in front of and behind the cameras at NBC, ABC, CNN, FOX, and NJ12, among others.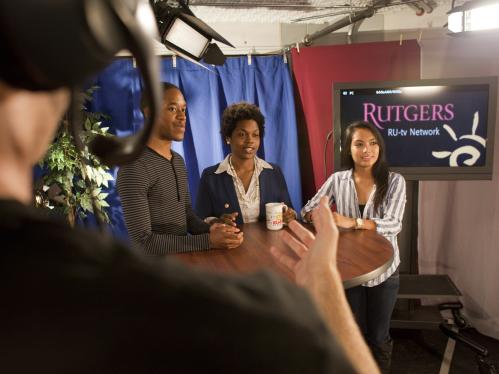 Internal/External Communications
RU-tv creates over 250 video packages, shows, public service announcements, and promos a year, providing tools and opportunities to share timely Rutgers–New Brunswick/RBHS information. High-profile campus events are live-streamed to internal and external audiences utilizing a sophisticated fiber-connected network.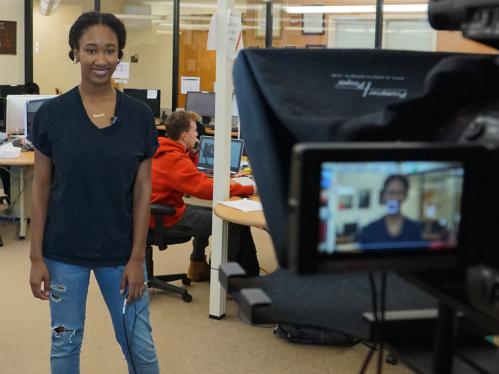 Let's Work Together
When your needs meet our resources and experience, we deliver results.