The Biggest Comeback in Rutgers History
Rutgers is back on campus and better than ever. As we begin the excitement of making memories to last a lifetime, stay confident that we are committed to the highest standards of health and safety for our beloved community. After over a year of remote learning for many, we're excited for you to discover the full Rutgers experience.
Share The Ways You R Back
In the classroom, on the quad, or wherever your favorite spot happens to be, make sure to show everyone what you're up to using #weRback, now that you're back on campus. And don't forget to use these frames, stickers and filters.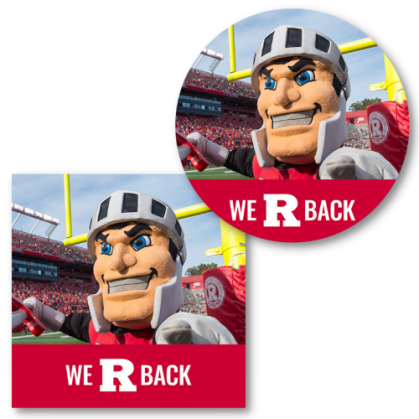 Monday, October 03, 2022, 1:00 p.m.-2:00 p.m. | Busch Student Center Multi-Purpose Room B, Piscataway
Tuesday, October 04, 2022, 3:00 p.m.-4:00 p.m. | Busch Student Center Room 122, Piscataway
Wednesday, October 05, 2022, 12:00 p.m.-1:00 p.m. | Livingston Student Center Hall A, Piscataway
Thursday, October 06, 2022, 1:00 p.m.-2:00 p.m. | Busch Student Center Room 120, Piscataway