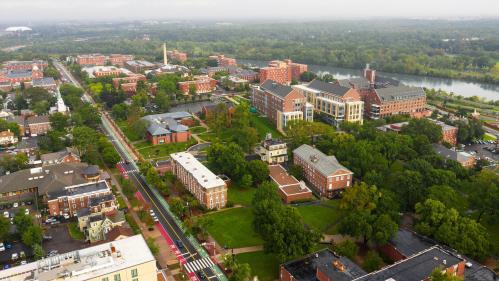 R-Comm
Rutgers Communications and Marketing (R-Comm) serves the vital missions of the Rutgers University–New Brunswick and Rutgers Biomedical and Health Sciences communities.
*Following data as of July 2021
Grounded in strategy.
Ready for anything.
Sure enough, "anything" happened last year. So R-Comm adapted to meet unprecedented challenges, launching new mediums that tell the Rutgers story as never before, delivering important health news while providing access to our world-renowned thought leaders when they are needed most.
Informing the World
In today's ever-changing media landscape, news coverage is essential to maintaining our distinguished reputation. Our team of media relations professionals works 24/7 to highlight Rutgers' accomplishments, devise digital strategies, provide interview training, engage journalists and the public, and serve as a dependable source of timely, relevant, and exciting information about Rutgers' great minds and great work.
Keeping It Social
R-Comm grows Rutgers–New Brunswick and Rutgers Biomedical and Health Sciences (RBHS) social channels with fresh, engaging content that reaches widely across the Rutgers community and around the world, including critical updates on all the developments throughout the COVID pandemic.
Supporting Two Communities
Rutgers–New Brunswick and RBHS each have distinct marketing and communications needs that call for specialized attention from a dedicated team, and we proudly serve the larger, never-ending efforts of both.
Representing
New Brunswick
R-Comm lives and breathes all things Rutgers–New Brunswick. We know and understand our community and stakeholders, communicating at the highest levels of the media and to the public, in addition to producing multimedia and national marketing campaigns. Some of our main focuses are:
Brand Platform Development
Executive Communications
Marketing Campaigns
Creative and Digital Production
Media Relations
Video/Multimedia Production
Speech Writing and Coaching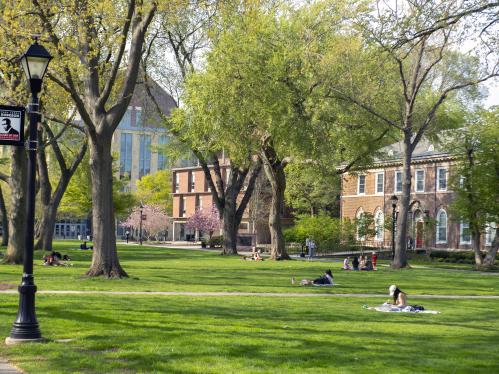 Protecting Us
As a result of the rapidly evolving landscape of modern health, RBHS has communication needs unlike any other community as it pioneers new ways to make the world well.
R-Comm brings an unrivaled understanding of the current environment—facing COVID and beyond—and we're uniquely positioned to support this game-changing, life-saving work with efforts including:
Academic Health and Rutgers Health Clinical Care Marketing
Flu Communications and Preparations
Celebrating and Highlighting Healthcare Workers
Speech Writing and Coaching
Interview Preparations
Executive and Board Presentations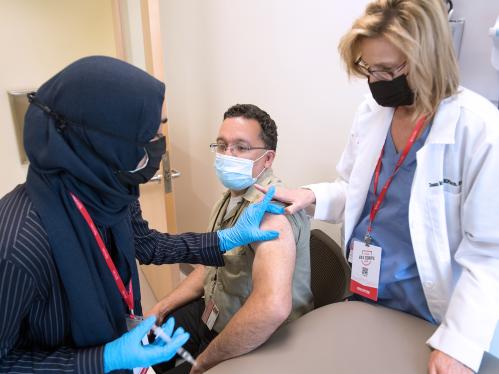 Bridging Rutgers to the World
R-Comm provides an essential link between Rutgers and the community in all its forms, internal and external. While much of the work has shifted beyond in-person happenings like Rutgers Day—one of the largest events in the state of New Jersey—to include running a host of virtual activities, we continue to help local residents and organizations connect to the university's many resources.
Here is just a sampling of our work:
Community Outreach
Event Planning
Newsletters
Online Directories
Producing the "On the Pandemic" Podcast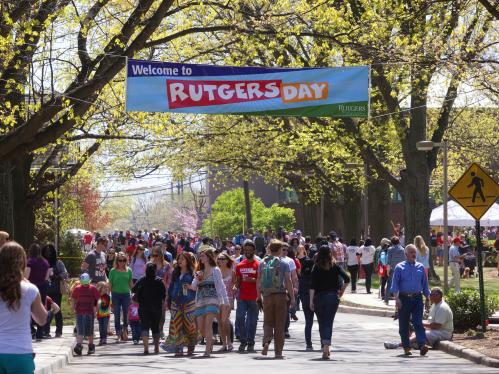 Tools to Create
Browse the growing library of communicator resources, templates, and guidelines as you prepare your next outreach.
Making It Happen
Inspired creative work that turns heads and gets noticed is what R-Comm produces every day, with writers, designers, and videographers ready to meet every communications need for all of Rutgers.
#weRUnited
With everyone's world upended by the pandemic, the Rutgers community has come together to find solutions, to inspire, and–as always–to educate. This campaign takes the lead in communicating the value of a world-class research institution and our contributions to the global community as we combat COVID-19 on many different fronts.
Together Starts Here
Amid widespread doubt and confusion, R-Comm has contextualized the rollout of the COVID vaccines as a crucial first step in getting back to the business of on-campus learning in a safe manner after a difficult year.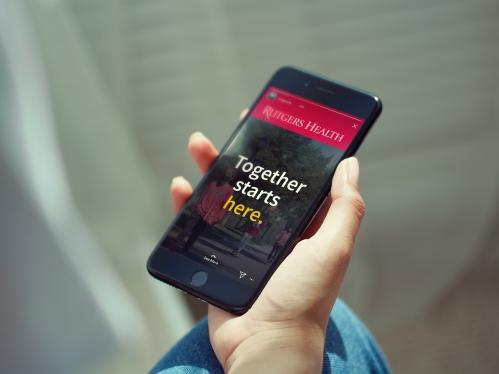 Fulbright Campaign
We showcase Rutgers' tremendous success with the Fulbright Scholar Program as a celebration of past achievements and an enticement to prospective students, and we share our pride that Rutgers continues to attract the best and brightest.
Community Is Everything
When called upon to change the way people perceived Rutgers Community Health Center, R-Comm acknowledged that RCHC is an integral part of a diverse Newark neighborhood, committed to local residents. We effectively lean into their common beliefs to both strengthen and expand their relationship with new and existing patients.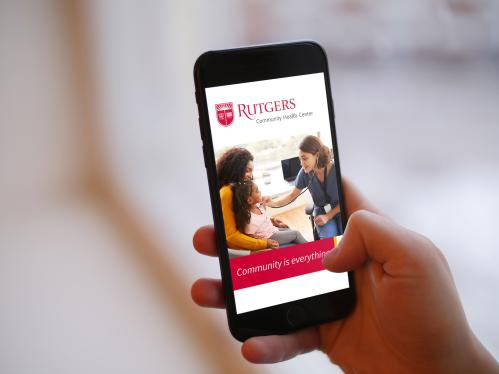 CommPact
Brand Work
This is a pact with our communicators, a commitment to a clearer, stronger identity, uniting under one brand and thereby continuing to elevate Rutgers universitywide. Bringing our wide-ranging expertise into a single platform has enabled the university to better articulate its value and what we stand for, empowering us to promote the university as a whole rather than its individual priorities, which ultimately helps to build the Rutgers community.
12 major collaborations among 26 schools and units
Increased brand alignment
At least $20K savings across schools/units for social and news media monitoring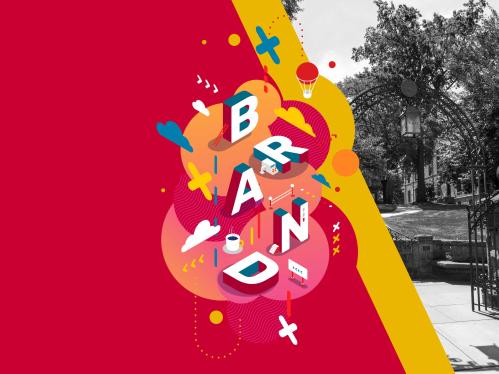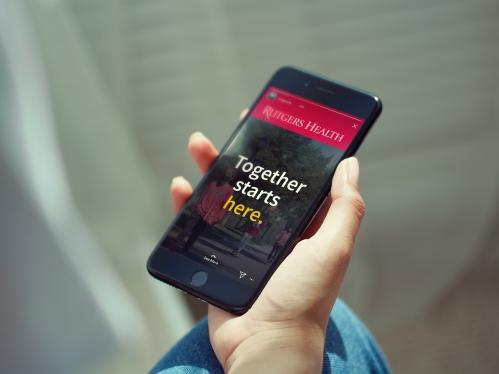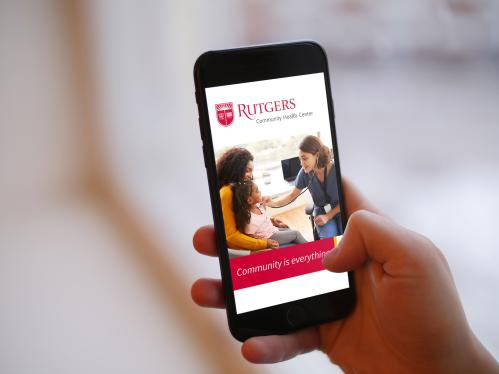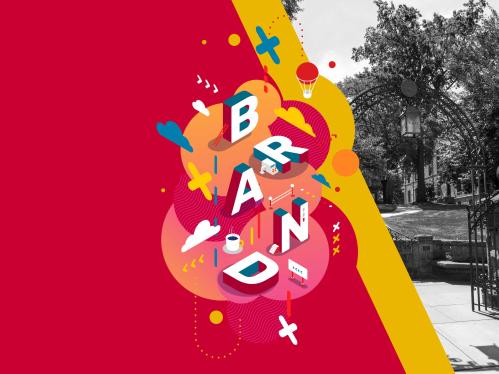 Strategizing Your Digital Success
We devise content strategies for websites and email campaigns that inform, engage, and drive response, and we partner with schools, units, and cost centers on website redesign projects using the RCCL to drive deeper user engagement.
Let's Work Together
When your needs meet our resources and experience, we deliver results.